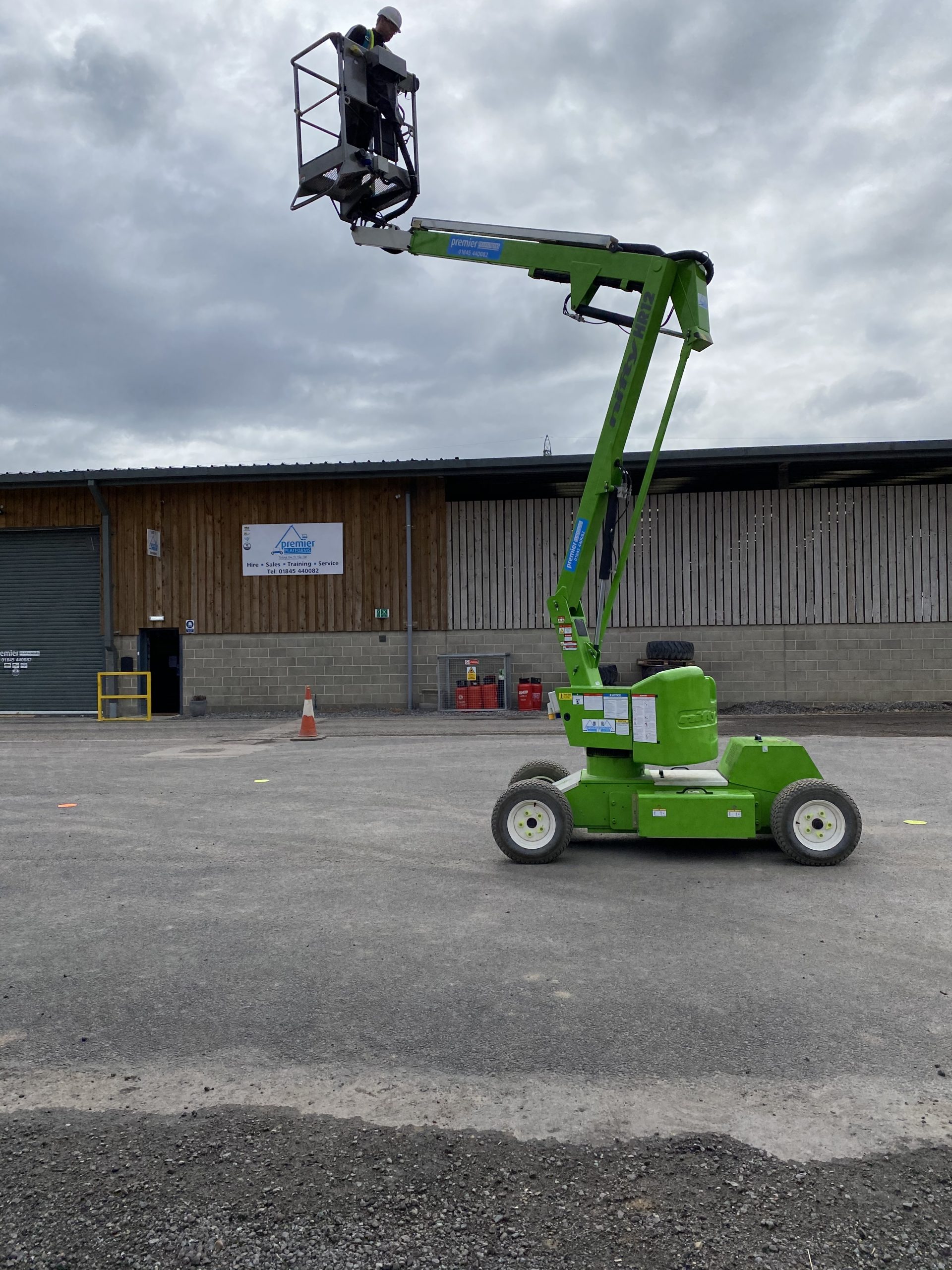 IPAF Training Thirsk
IPAF Practical training at our Thirsk depot, candidates have been carrying out the eLearning theory side of the course at home and then coming to either our Cannock or Thirsk depot for a half day practical session. eLearning is great for social distancing and your emplyee is only away from work for 1/2  a day.
COVID -19 Government Certificate
Premier Platforms have complied with the Governments guidance for workplaces at both our Depots, ensuring that our employees, customers and suppliers stay safe during these times.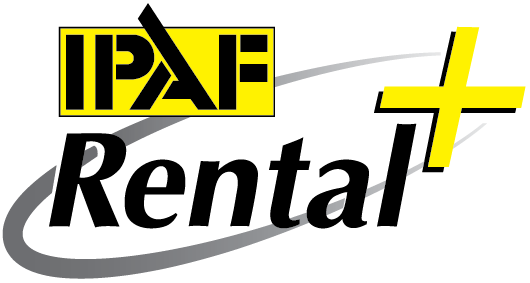 Silver
We have done it again, 2nd year in a row that we have been awarded Silver, it shows the commitment from Premier Platforms that we can continually meet the stringent standards set out by IPAF and SSIP.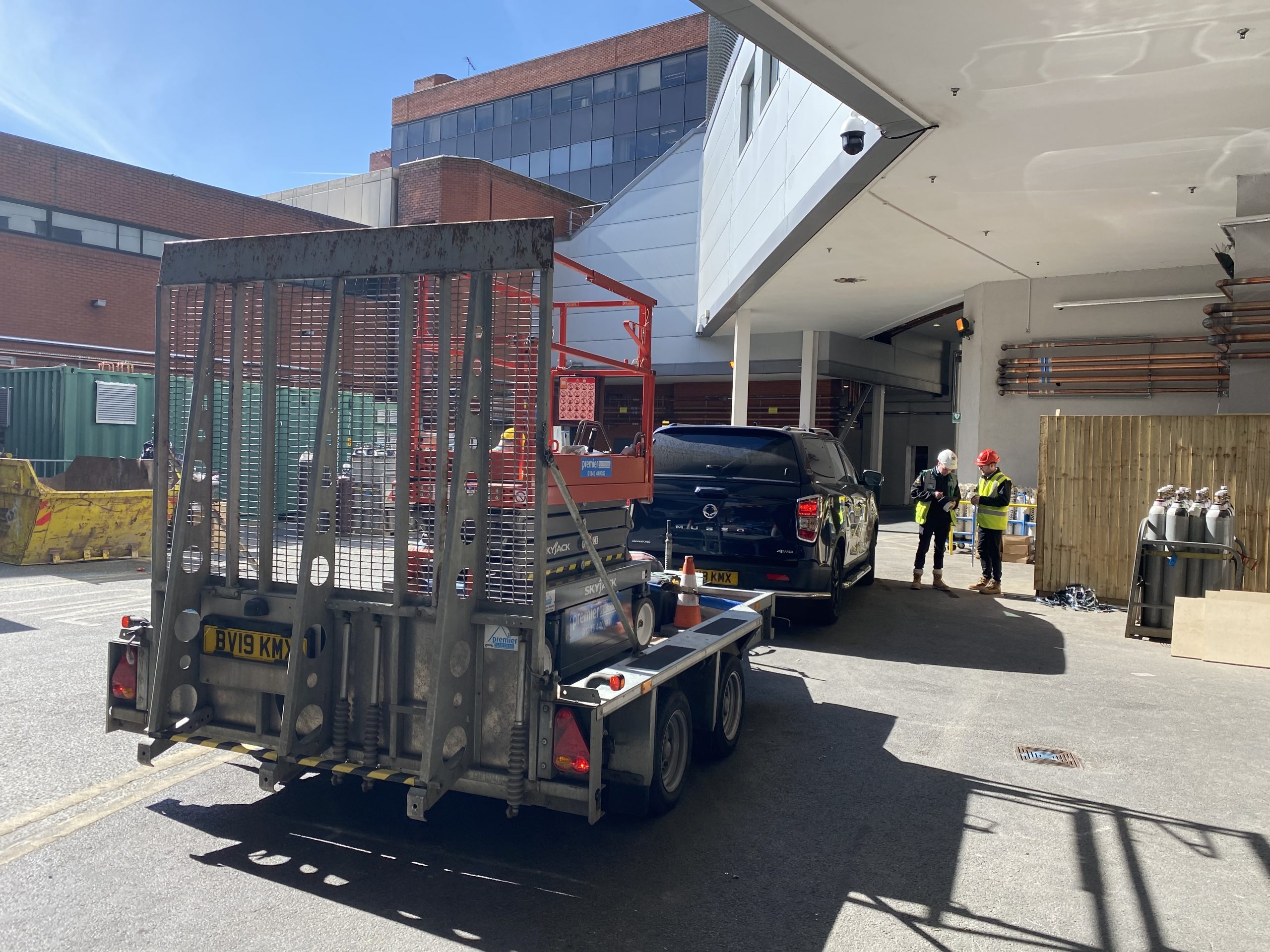 NHS Nightingale Hospital Harrogate
Premeir Platforms supporting contractors with one of a selection of machines supplied to the  NHS Nightingale Hosptial in Harrogate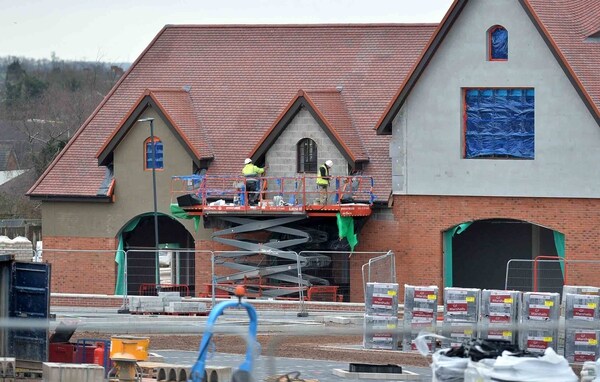 Designer Outlet Skyjack
One or our SJ9250's spotted on the new McArthurGlen Designer Outlet in Cannock that is due to open in 2020
Apprentice Week 2020
As it is Apprentice Week, we thought we would show you our two apprentice's – From our Cannock Depot Kalem is changing a gas bottle over on one of our Gas Scissors he is in his 1st Year and from our Thirsk Depot Ben is checking some batteries on one of our Electric Scissors, he is on his 3rd and final year.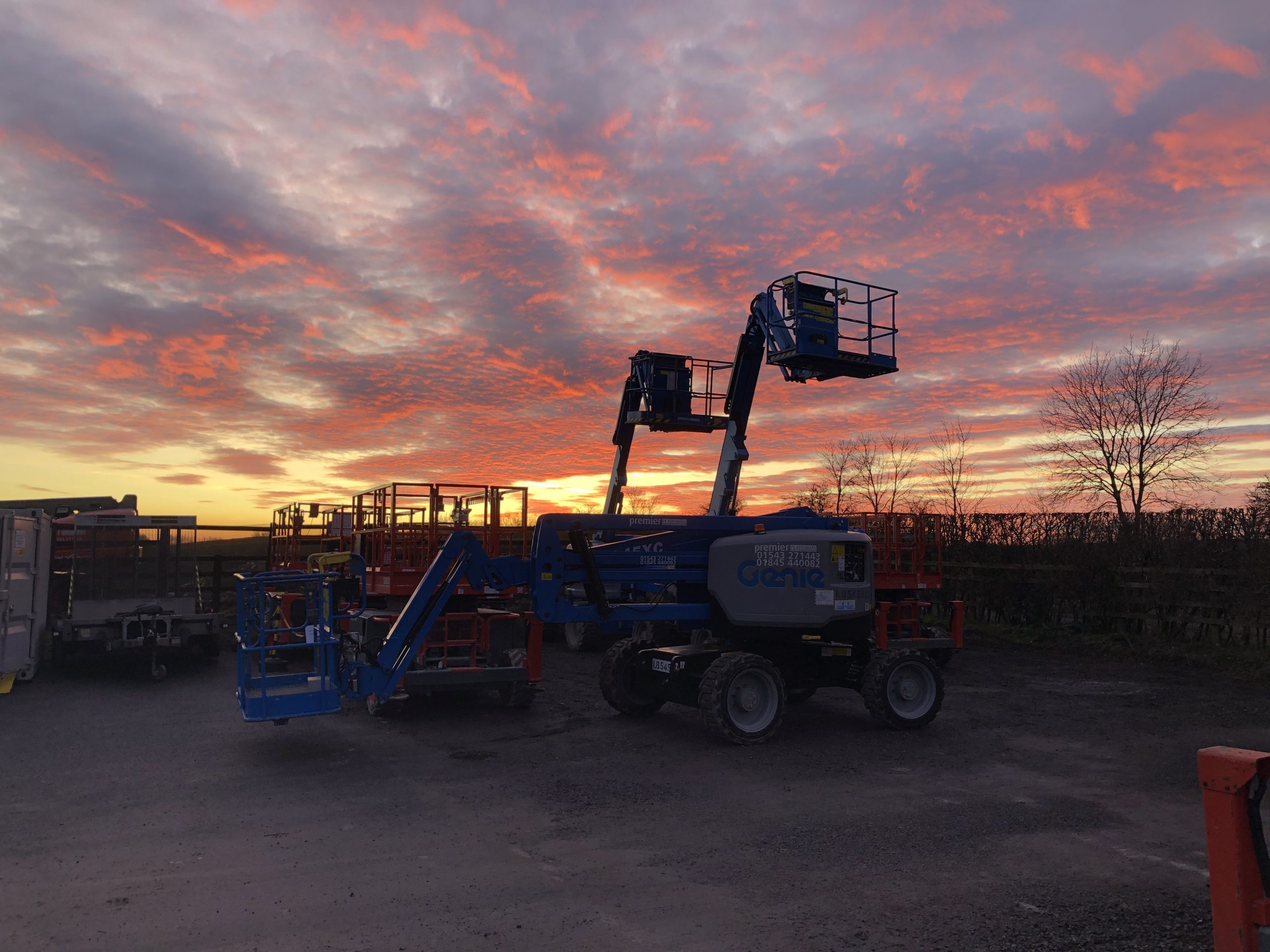 Thirsk Sunset
A great picture from one of our Engineers in Thirsk showing some of the machine's available against a red sky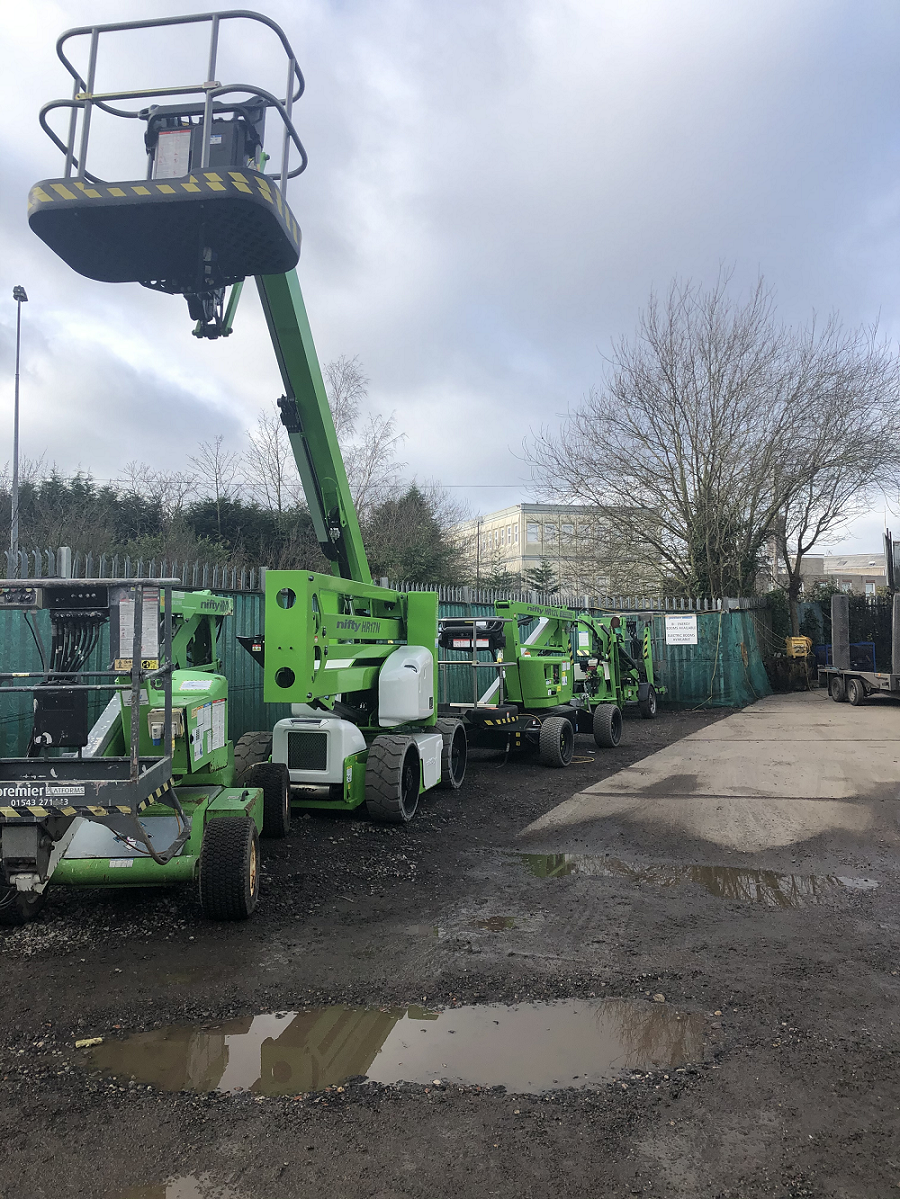 Nifty Row
A row of Niftylifts ready to be loaded for tomorrows deliveries HR12, HR17, HR12 Electric and a 120T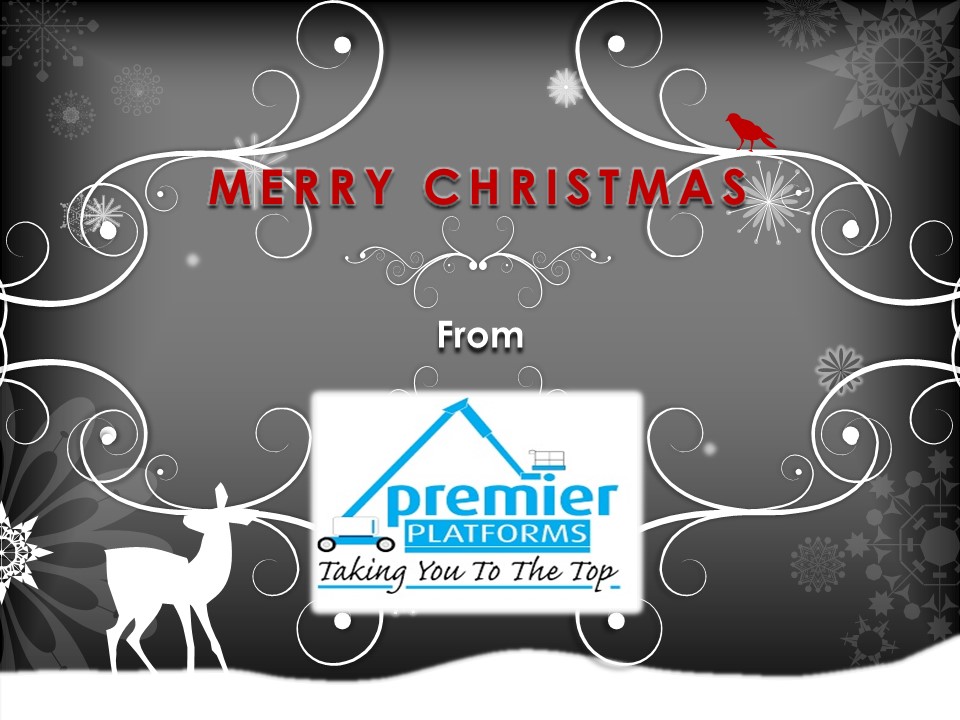 Season Greetings
Merry Christmas to all our Customers, Contractors and Suppliers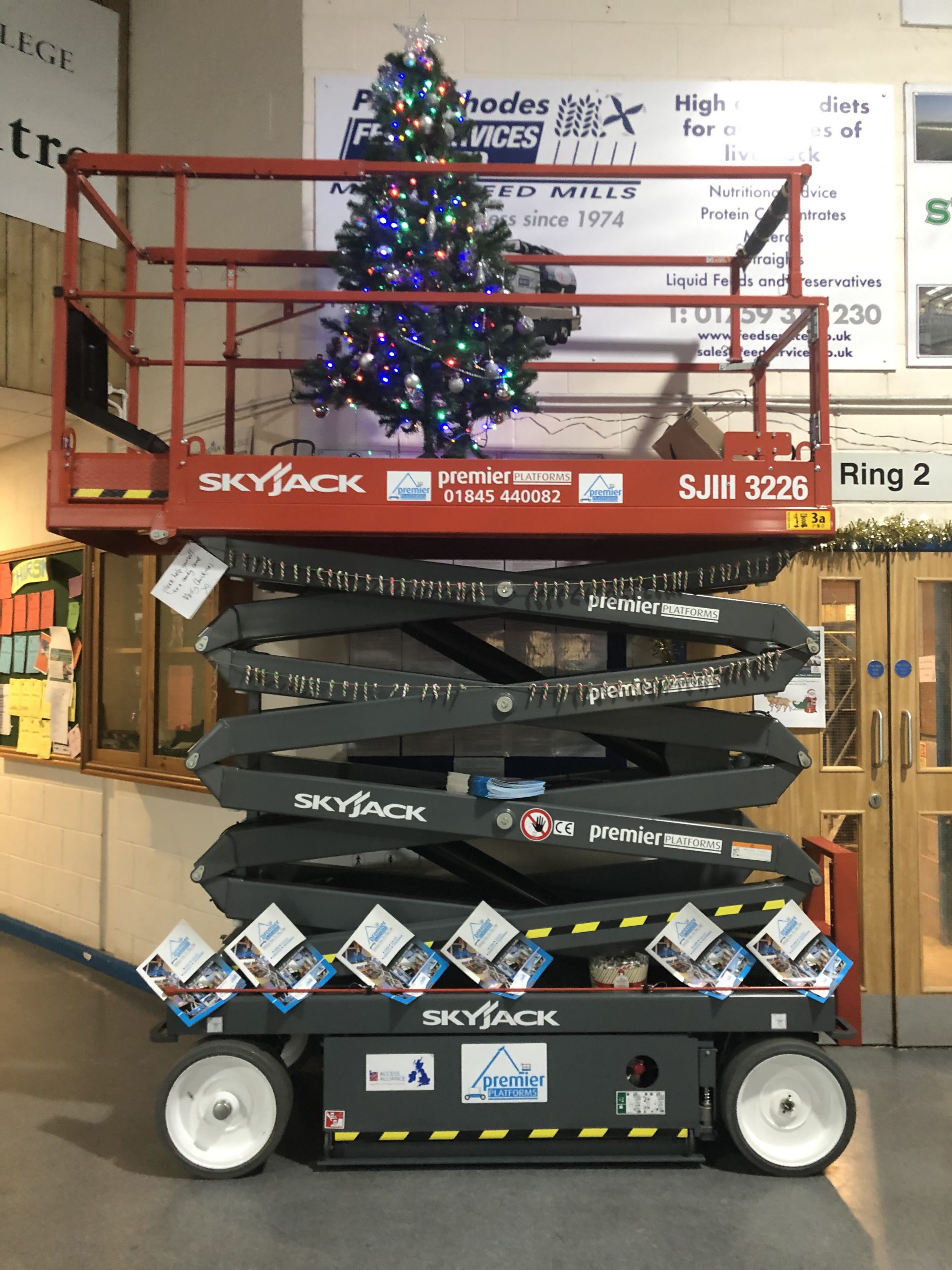 Christmas Fair
Thirsk Depot showcasing a new Skyjack SJ3226 at the Thirsk Auction Mart Christmas Fair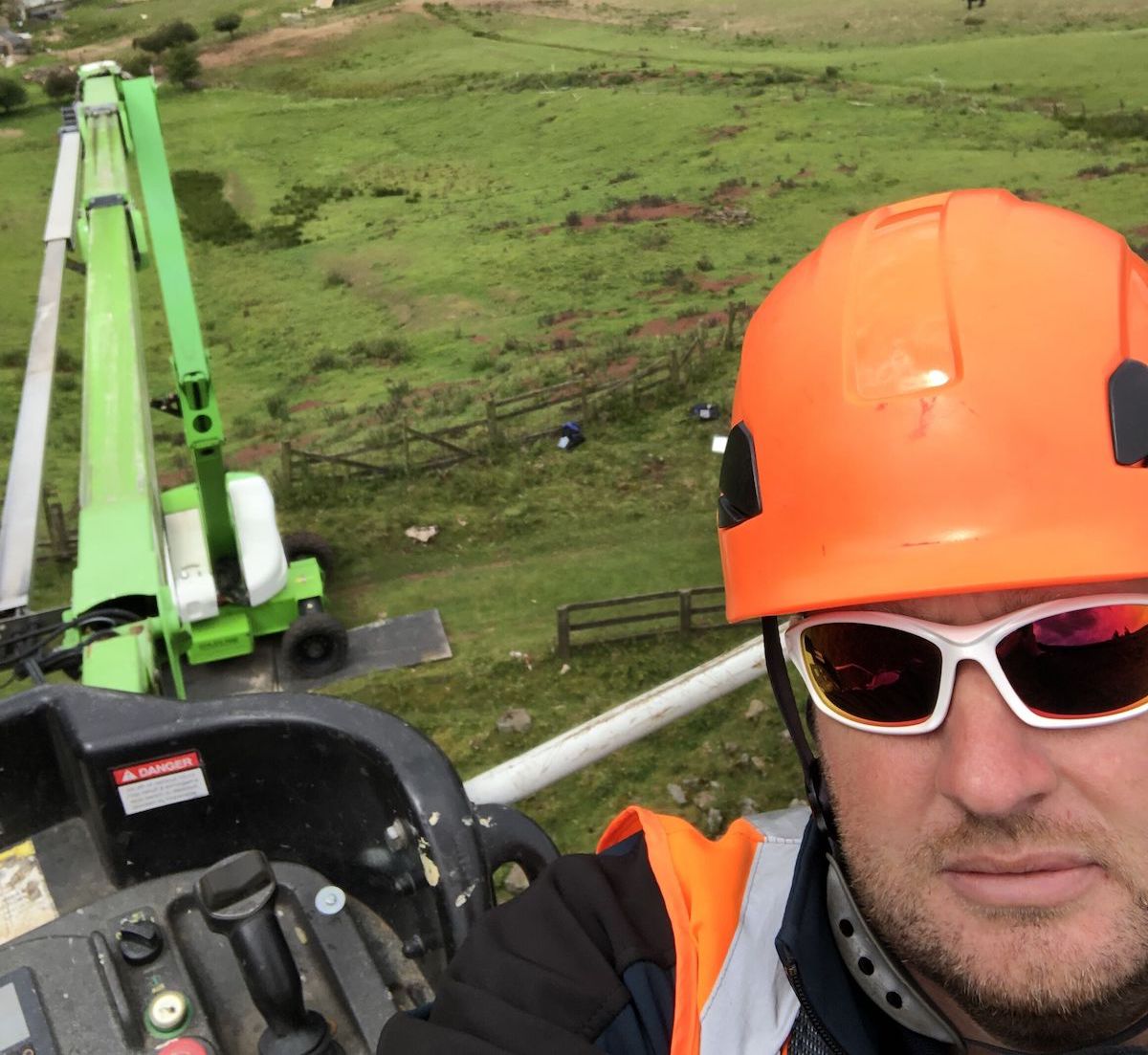 North York Moors
One of this month's more interesting jobs – industrial heritage works in Rosedale North Yorkshire. Surveyed, quoted, sourced, delivered, operated and collected all according to plan with a Niftylift HR28 from Premier Platforms Thirsk Depot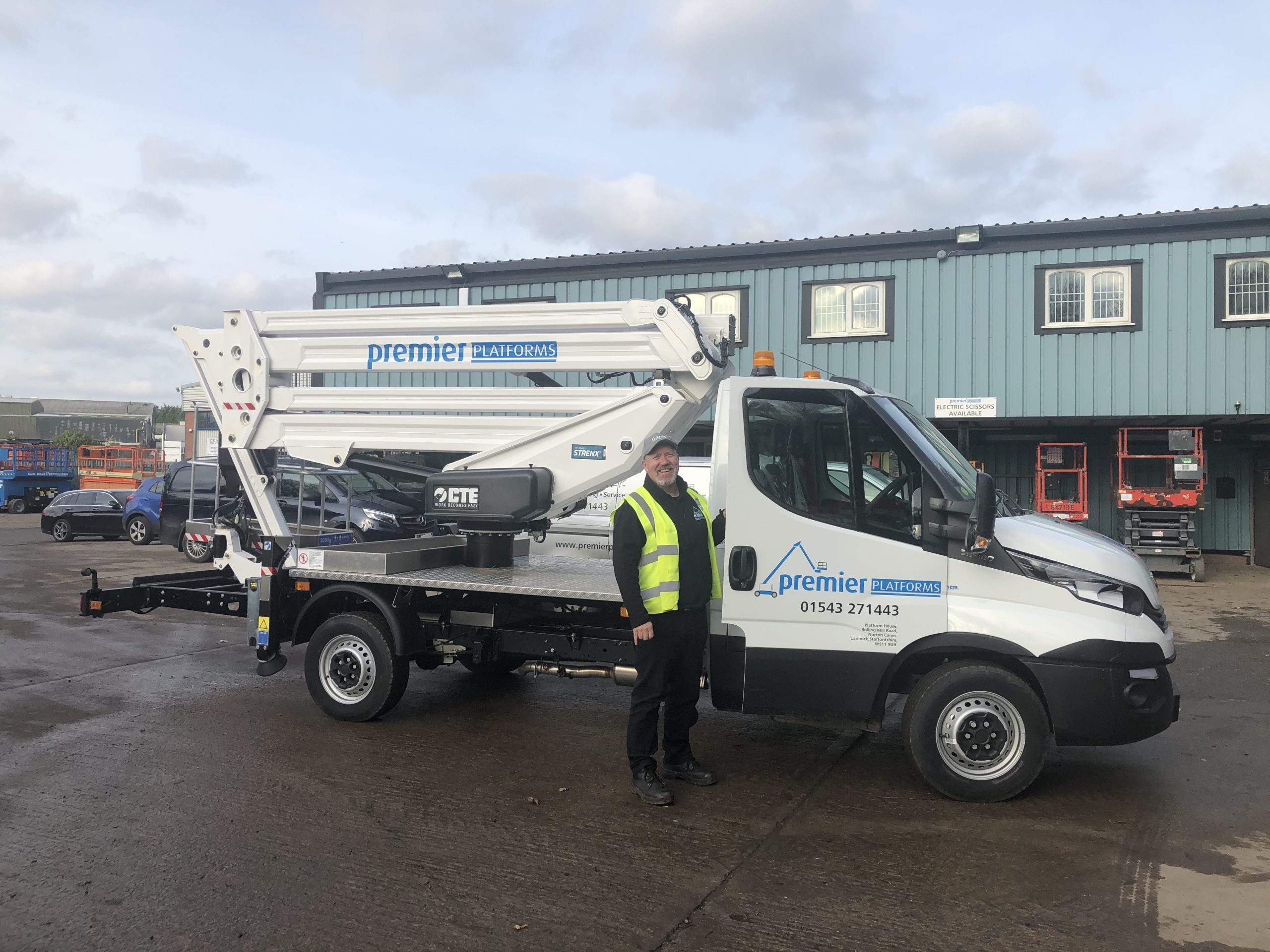 New CTE for Premier
Gerry O Connor taking delivery of our New CTE 21.3 JHL at our Cannock Depot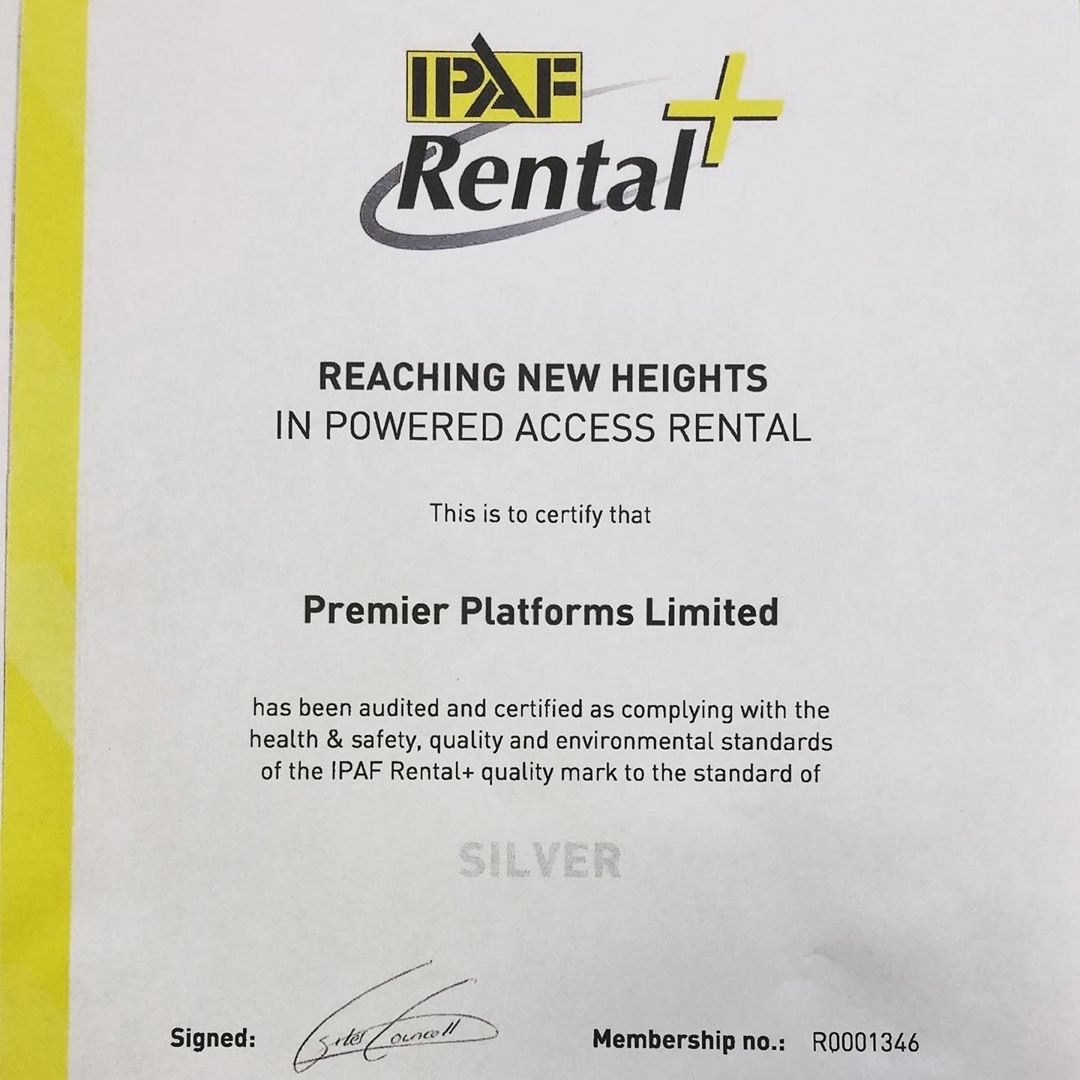 IPAF Rental +
We are pleased to announce that we have been awarded Silver on our first  IPAF Rental + audit, this quality mark shows that we have been independently audited by an ISO 9001 auditor and that Premier Platforms has met the most stringent standards of training, health, safety, environmental, equipment maintenance and customer service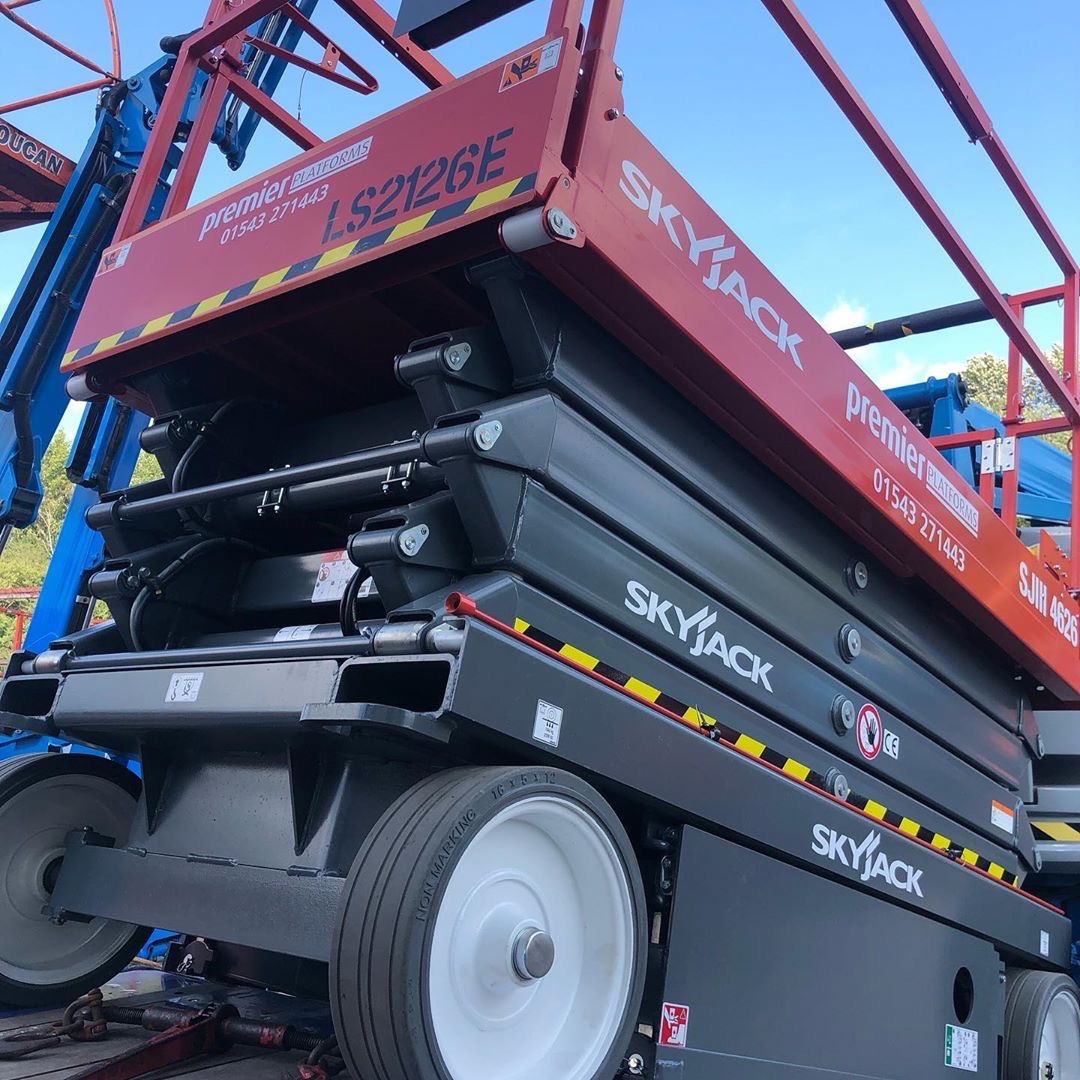 1st Hire
New stock of Skyjack SJ4626 arrived yesterday – Inspected, PDI'd, Liveried and going out on hire today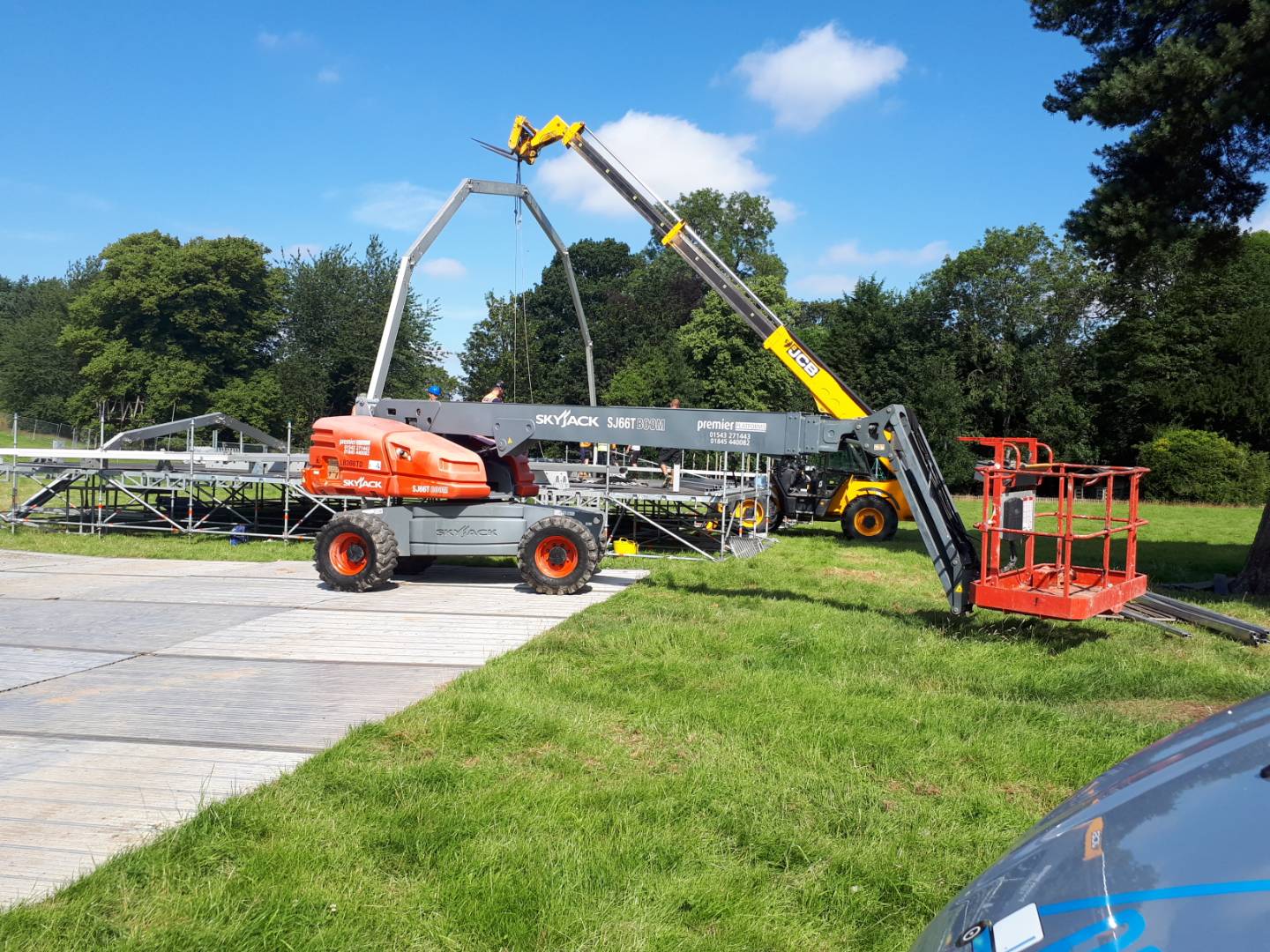 Deer Shed Festival 2019
Premier Platforms SJ66 helping put up a stage at the Deer Shed Festival in North Yorkshire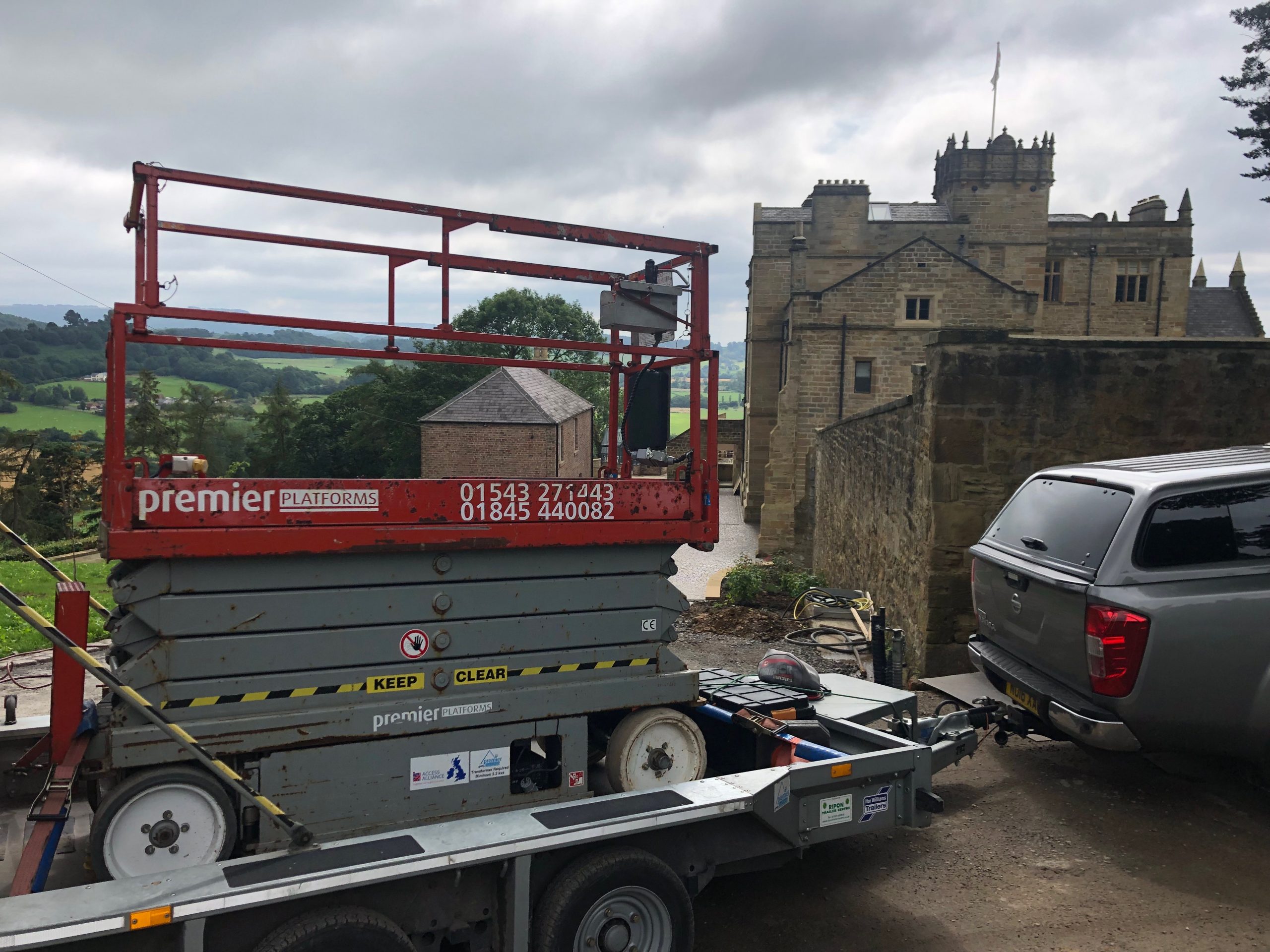 Kirby Knowle
SJ4626 being delivered to Kirby Knowle, North Yorkshire from our Thirsk Depot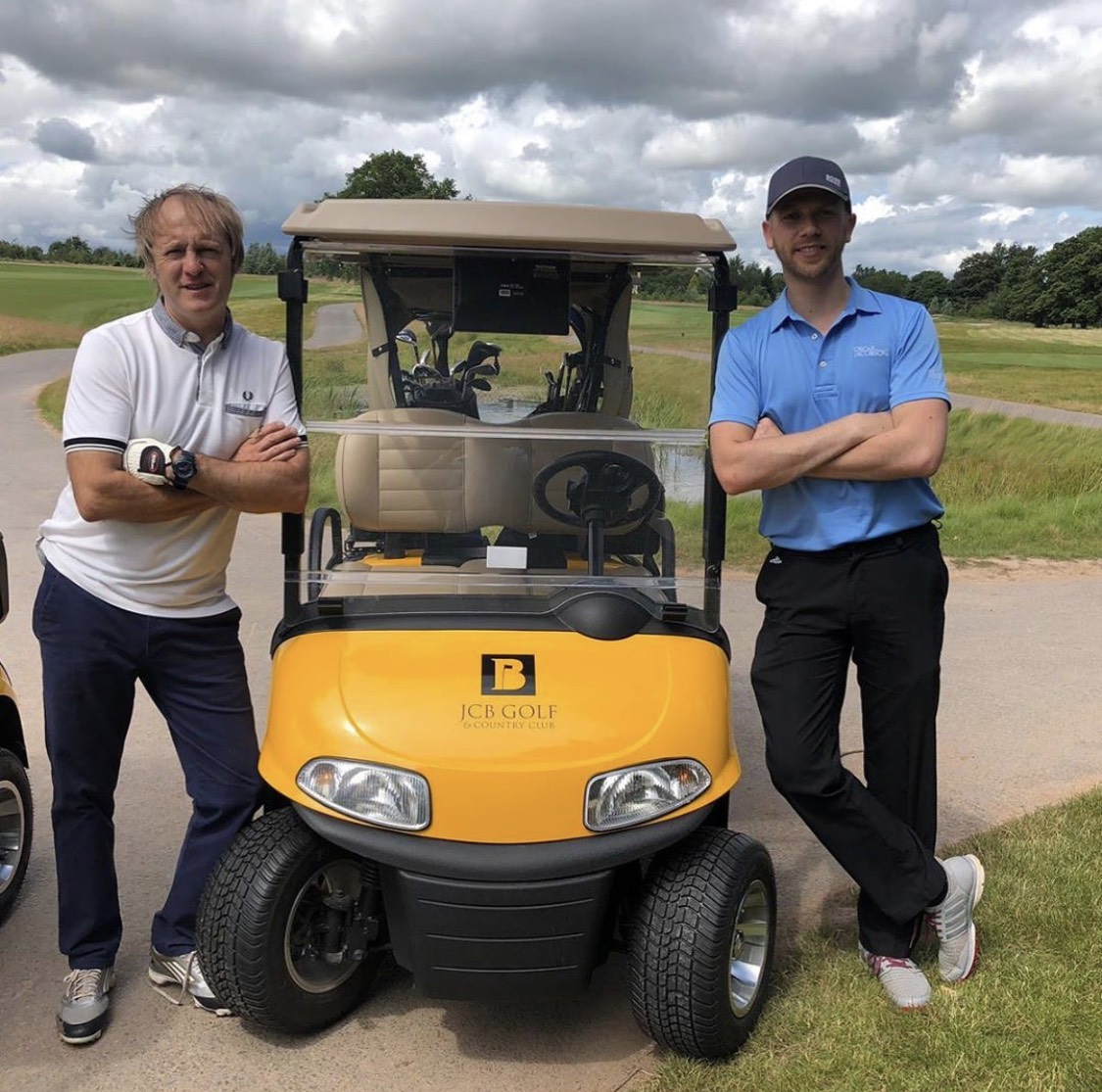 JCB Golf
Our two resident golfers Steve and Liam had the privilege to play a round of golf at JCB's own Golf Course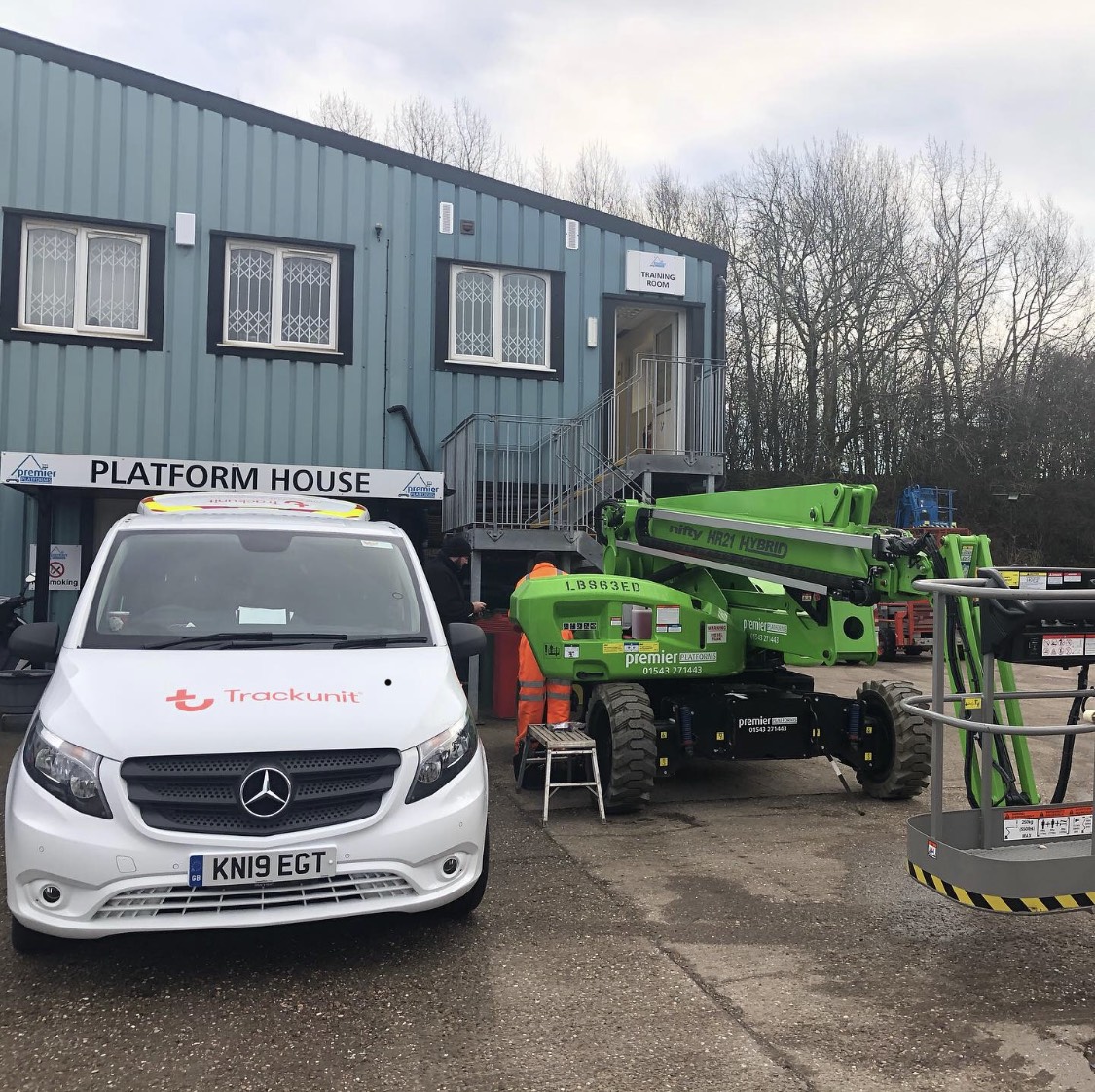 Telematics
Track Unit training our engineers on installing the hardware so that we can be connected with our fleet anywhere in the UK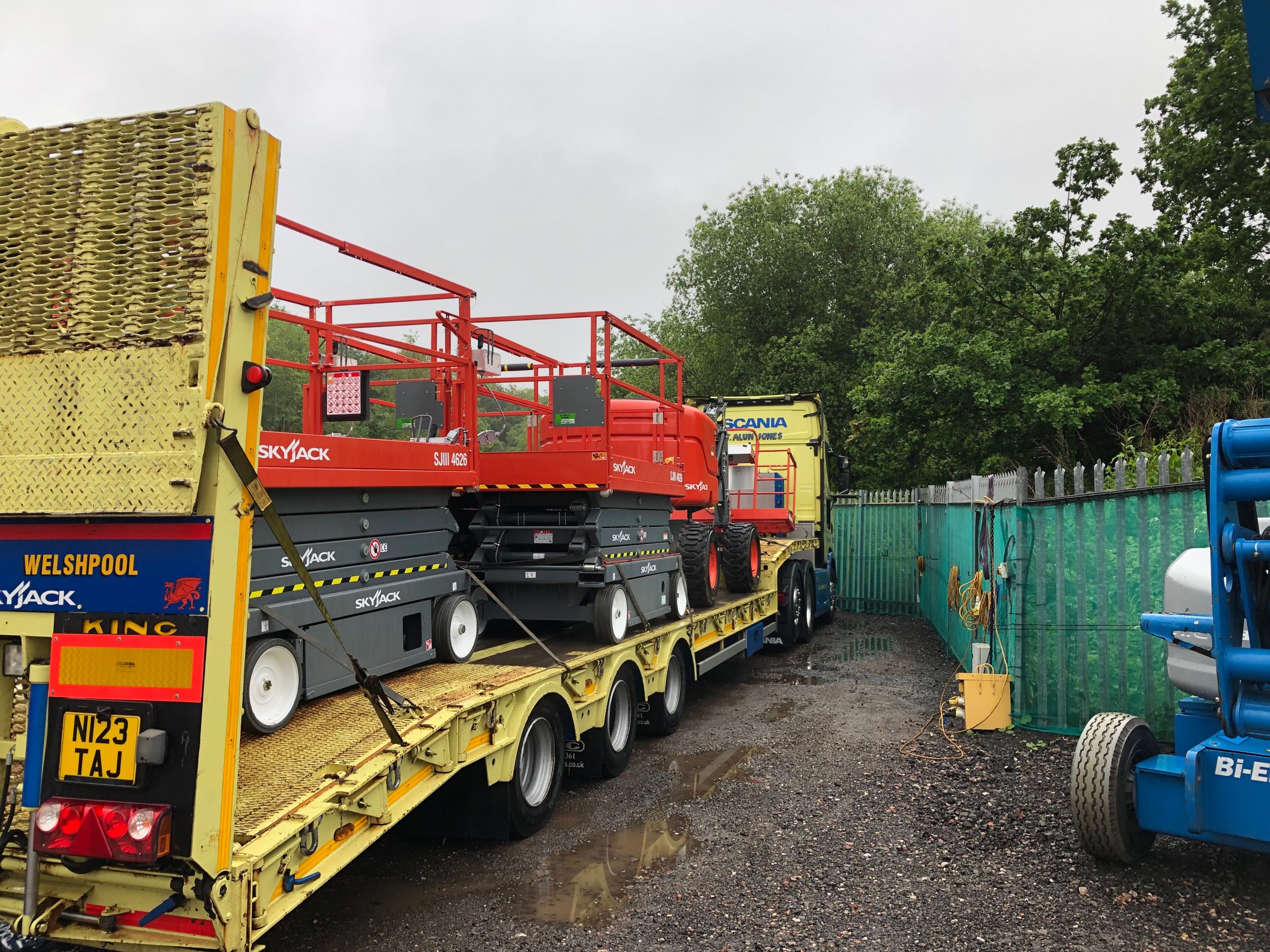 Continued Fleet Expansion
Another delivery of new Skyjacks, £1m + spent in 2019 to keep a fresh and modern fleet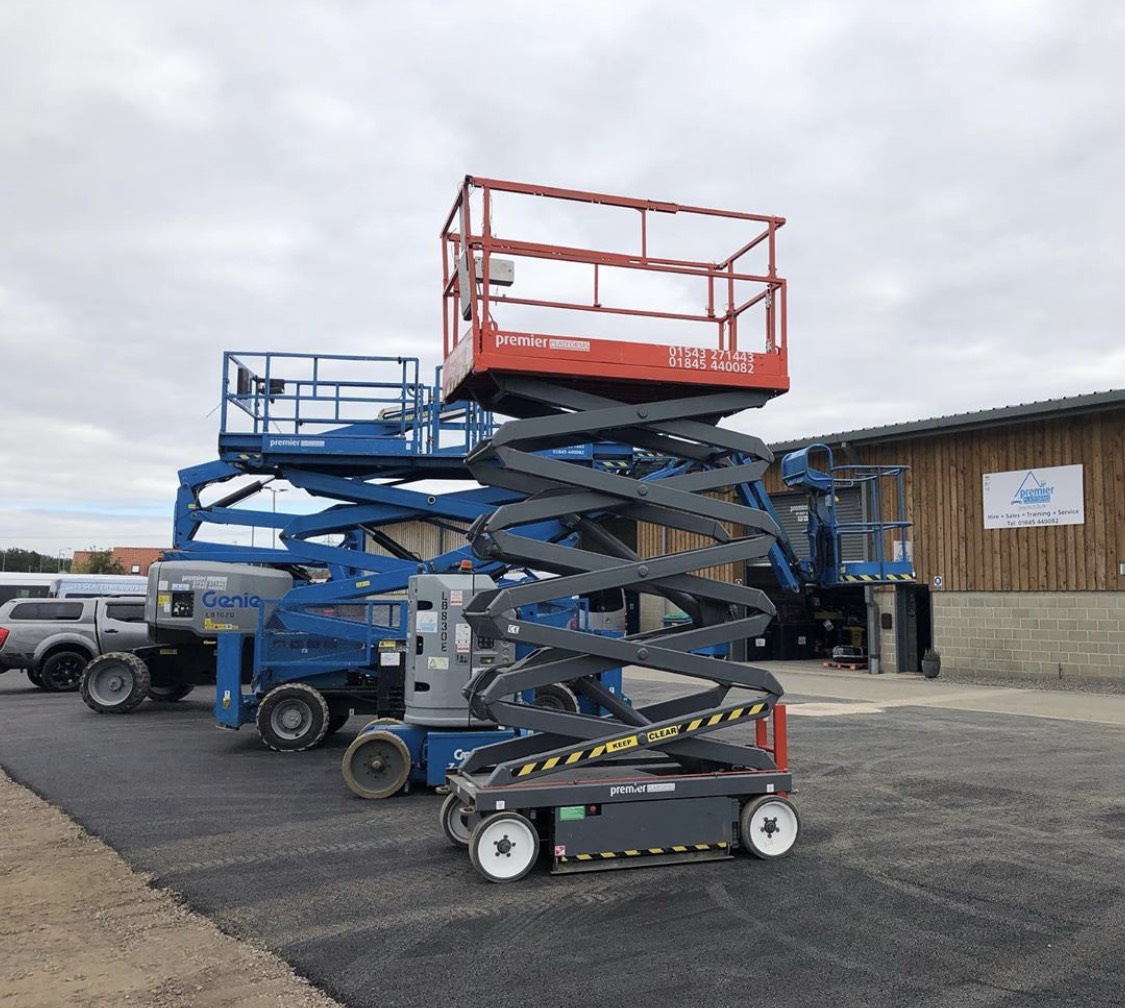 Fleet Mix
A range of machines available from our Thirsk Depot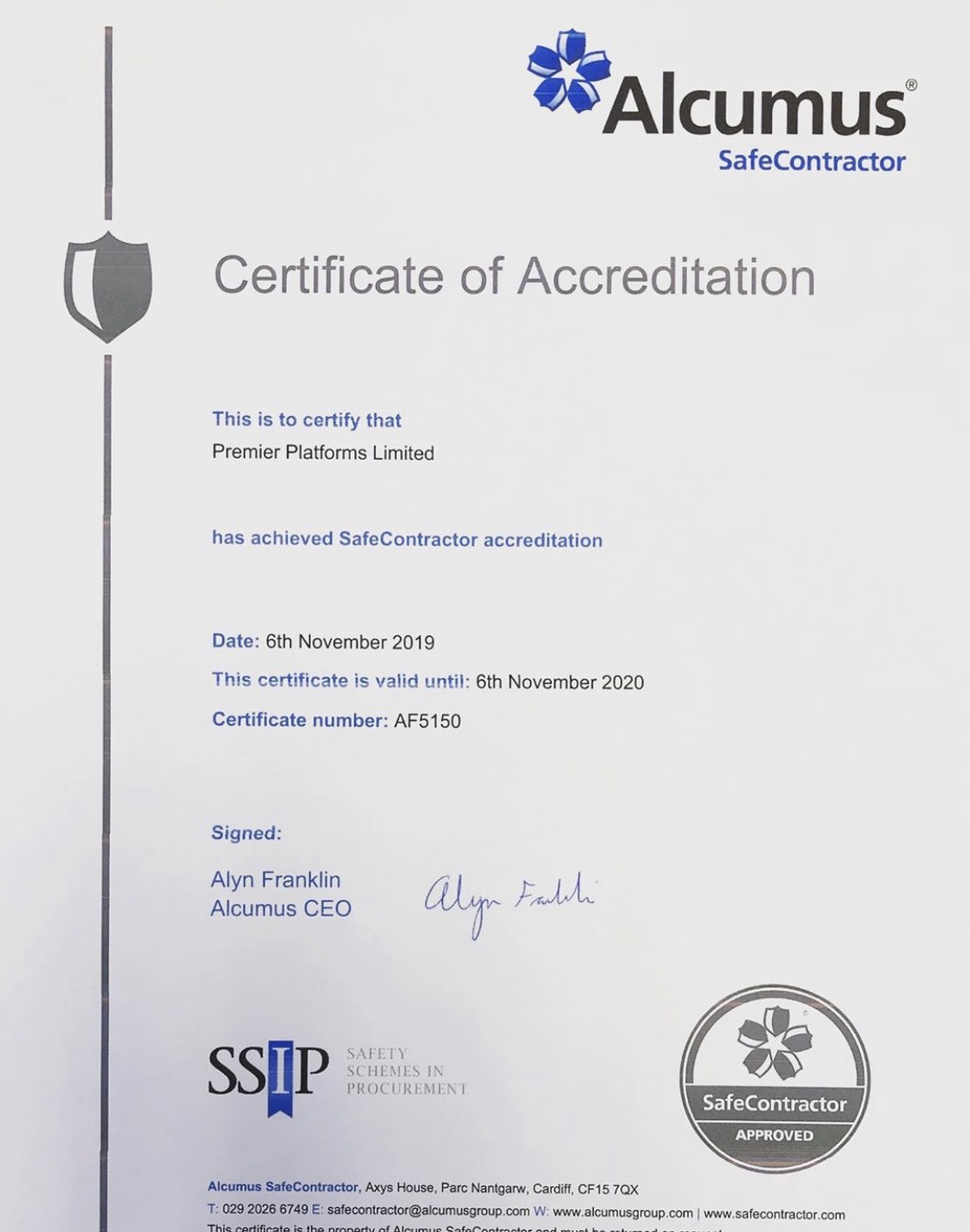 Safe Contractor Award
On top of  Rental + in 2019 we have also been accredited Safe Contractor for MEWP hire, sales, service & training