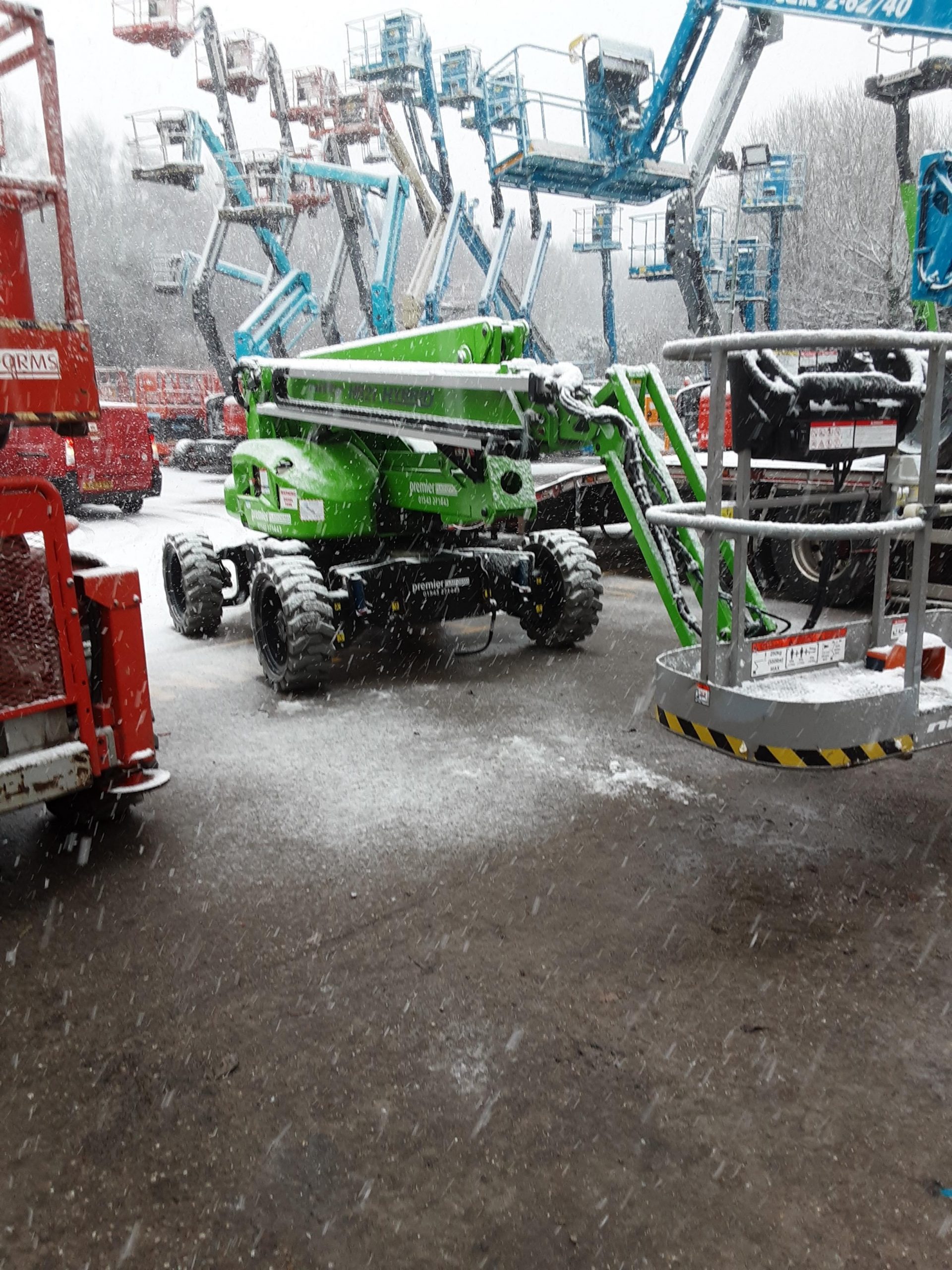 Snow in Cannock
It maybe snowing in Cannock, but that doesn't stop our engineers getting machines ready for the new year!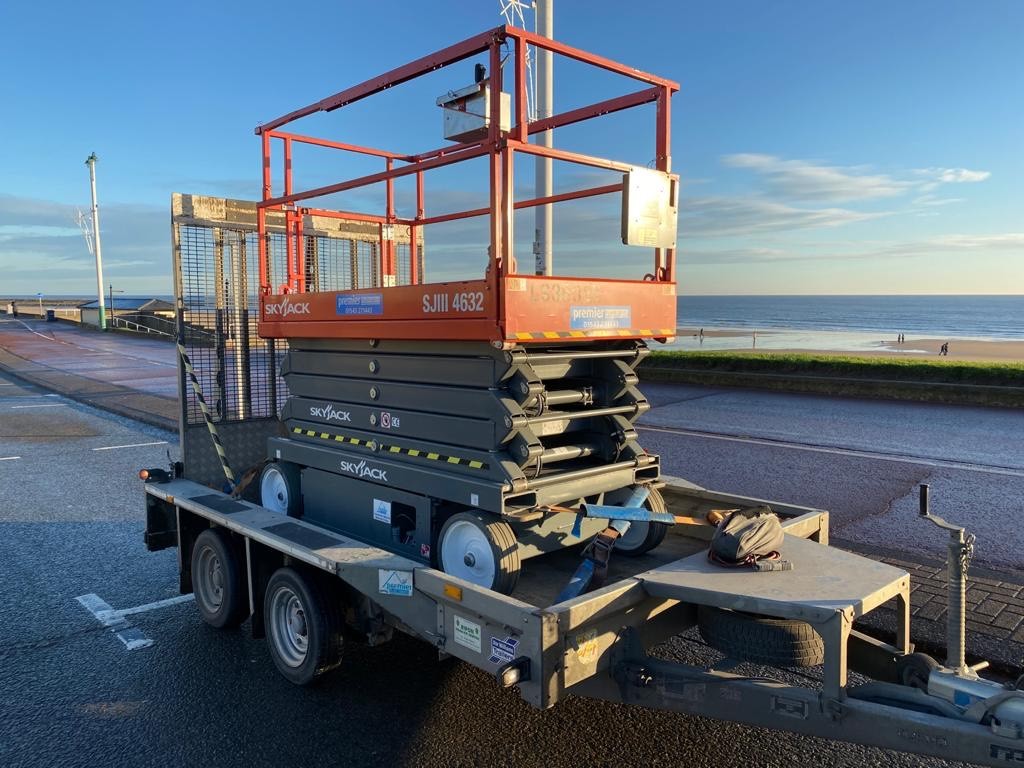 Sun, Sea, Sand... and a scissor lift!
One of our trailer deliveries to Seaburn. Perks of the job!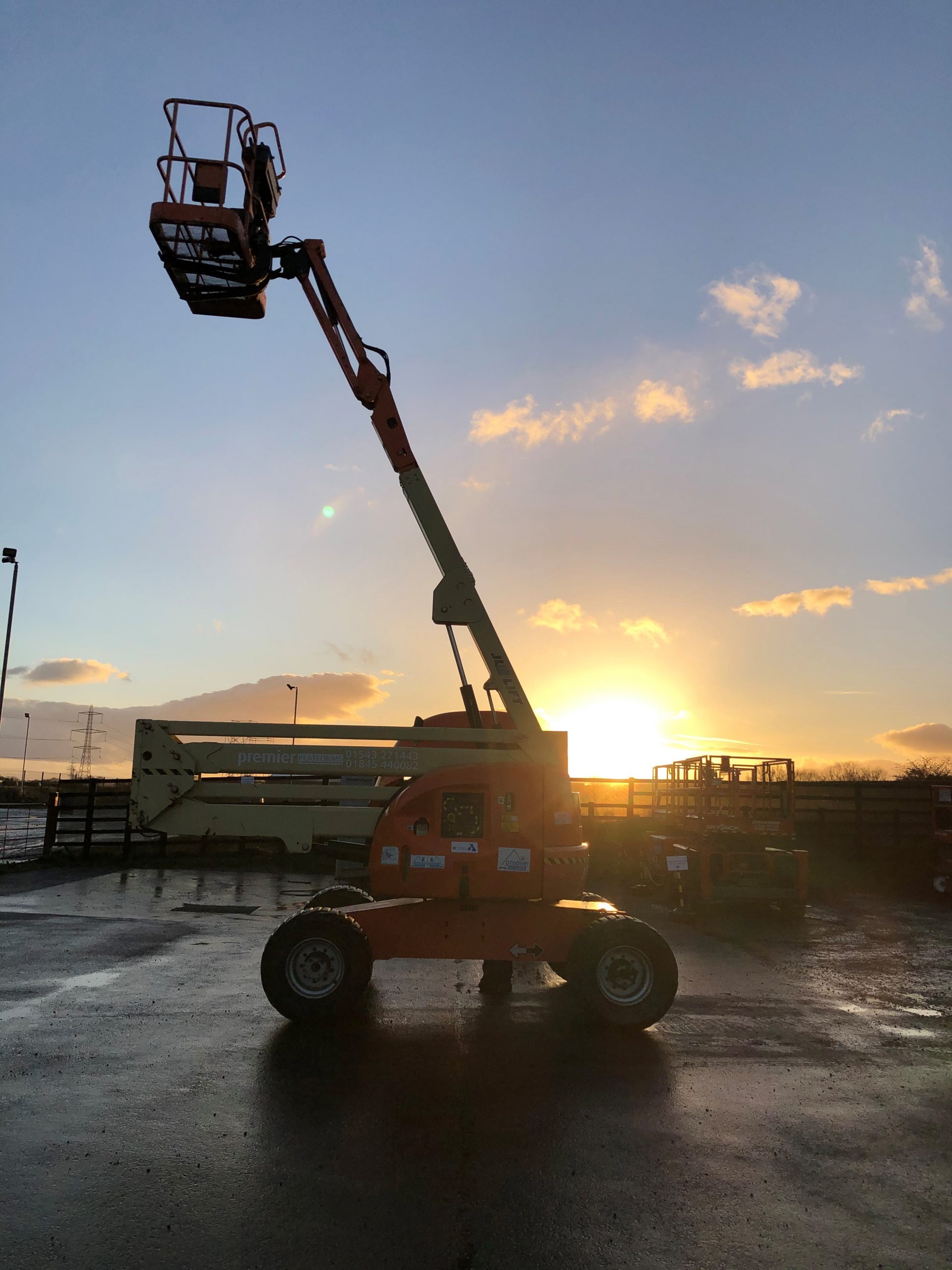 PDI in December Sun
A sunny and positively mild December afternoon. What better conditions could you ask for when doing a pre-delivery inspection?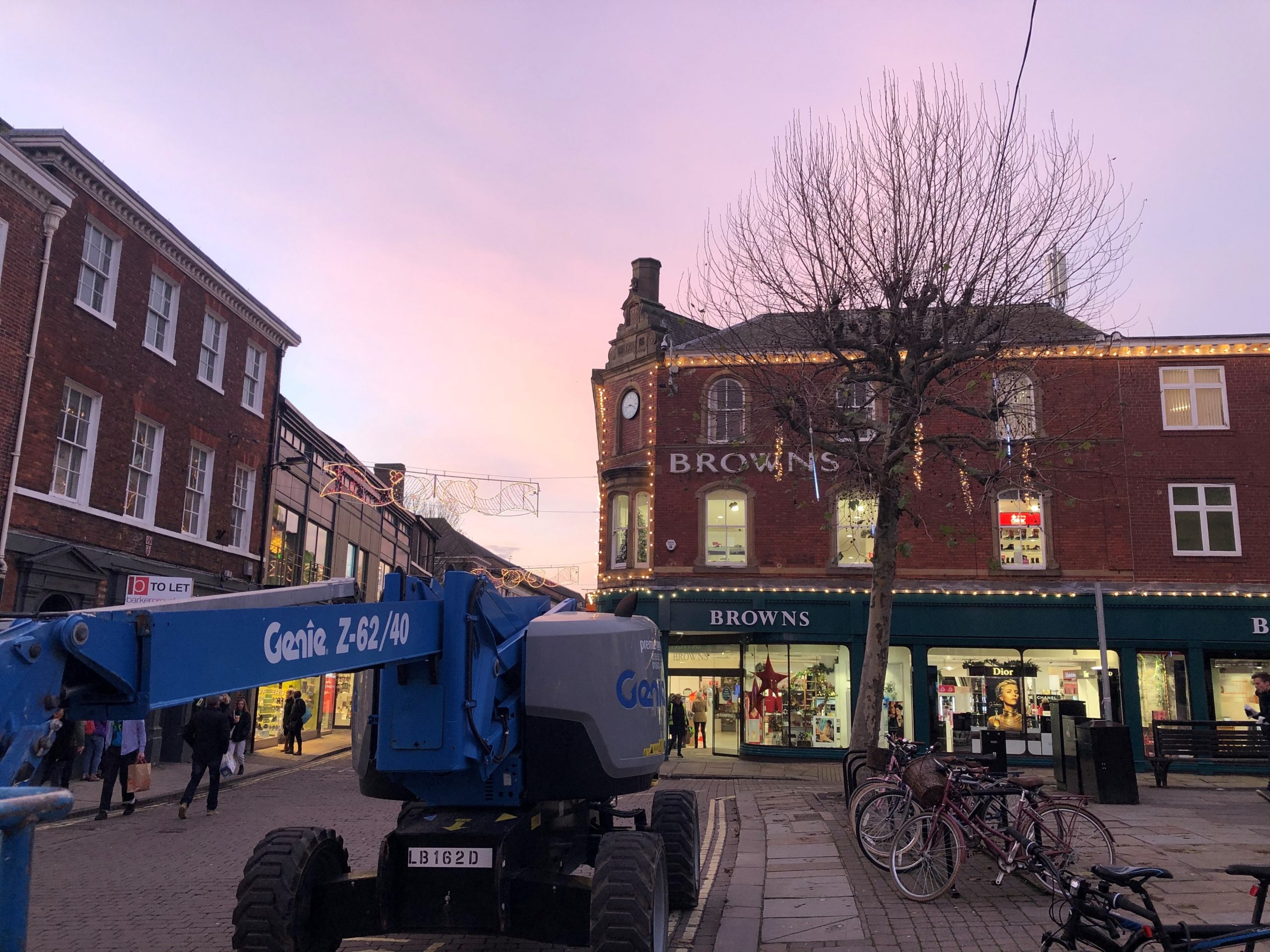 Genie Z62/40 In York City Centre
One of our Genie Z62/40's in York City Centre. Our customer was ensuring Christmas wasn't cancelled and decorated Browns with festive lights.
Skyjack 3226 at York Designer Outlet
One of our Skyjack 3226 machines at the McArthur Glen Designer Outlet in York. Making the most of having no shoppers!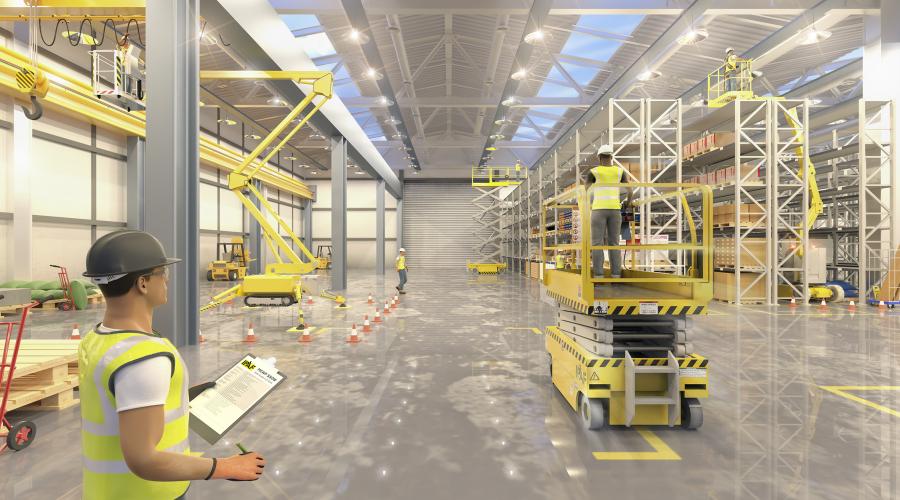 MEWPs for Managers eLearning
IPAFs MEWPs for Managers training course covers what managers need to know for safe and effective use of MEWPs on site, including planning the job, conducting a risk assessment, selecting the right equipment for optimum cost-efficiency and mitigating all possible risks.
Premier Platforms can provide IPAF MEWP for Managers via eLearning – get in touch for more details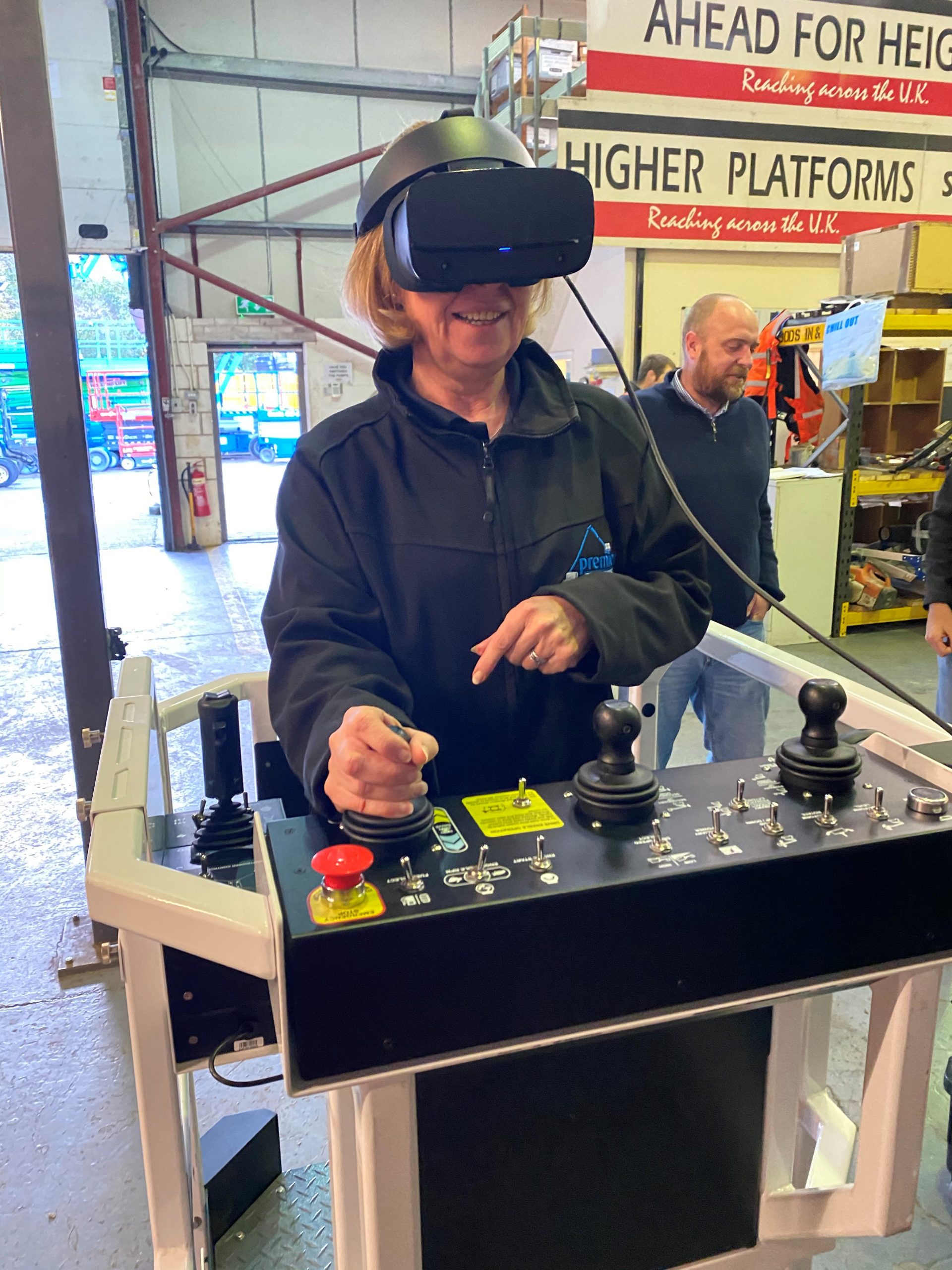 VR Training Simulator
Thanks to Darren Verschure and Serious Labs for bringing over the Virtual Reality Simulator to our Cannock Depot, we will be providing IPAF PAL+ e-learning and VR practical very soon, watch out for the date.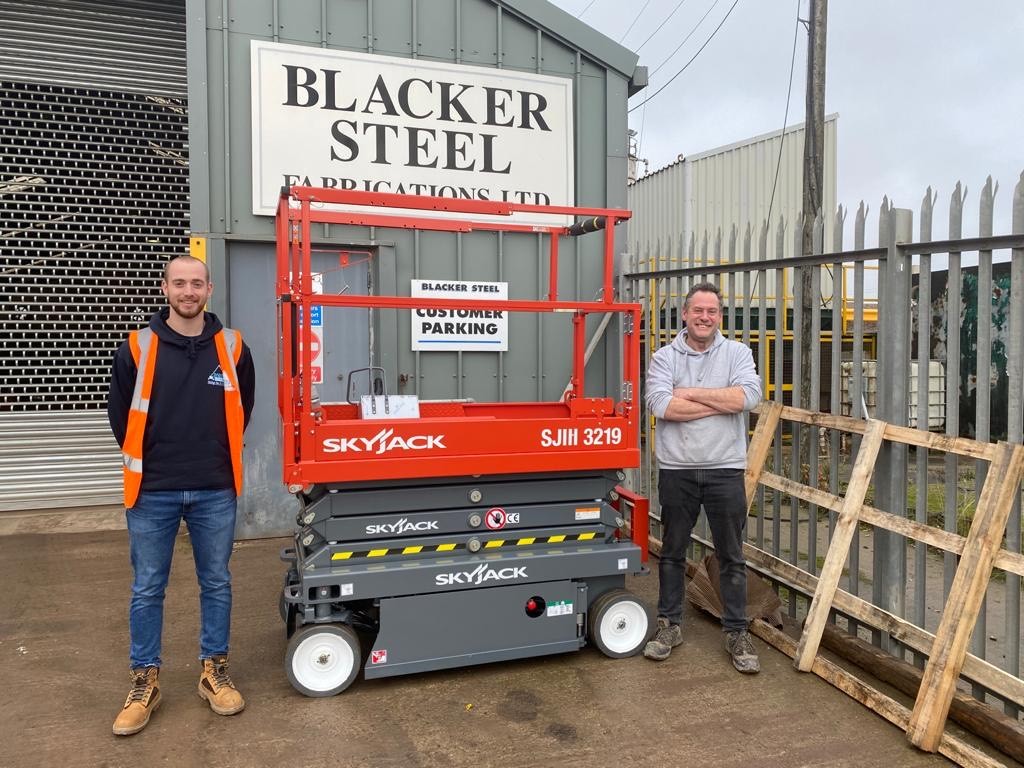 Handing over a brand new SkyJack 3219 to Blacker Steel Fabrications.
Steve from Blacker Steel Fabrications asked us to source him a SkyJack 3219 to add to their business. A quick turnaround and a brand new machine means a happy customer! Here is Charlie handing over the machine to Dave at their workshop in Osbaldwick.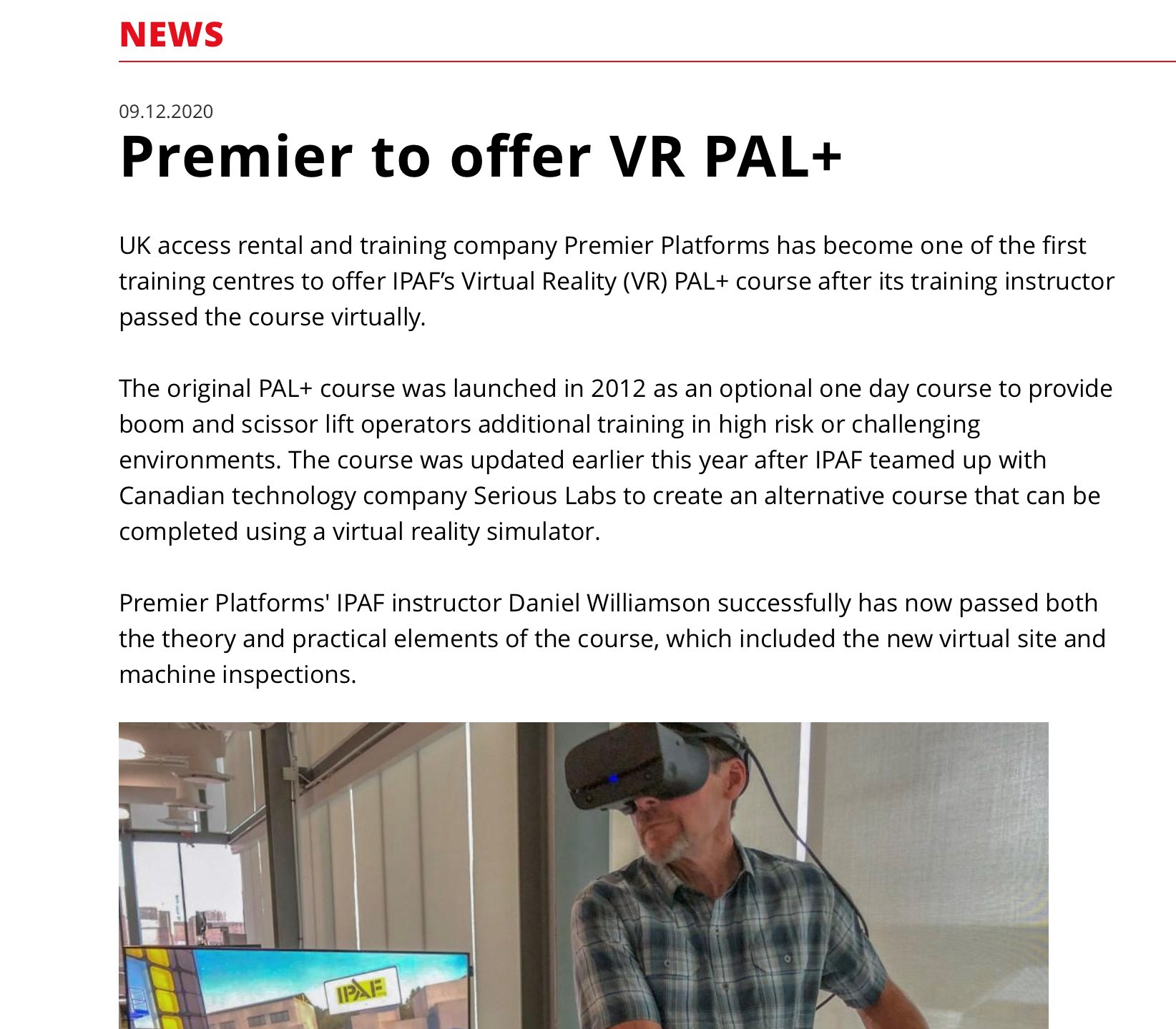 Premier Platforms Article on Vertikal
Article on Vertikal about PAL+ and how we are integrating virtual reality into our IPAF training.
Full article – https://Vertikal.net/en/news/story/36742/premier-to-offer-vr-pal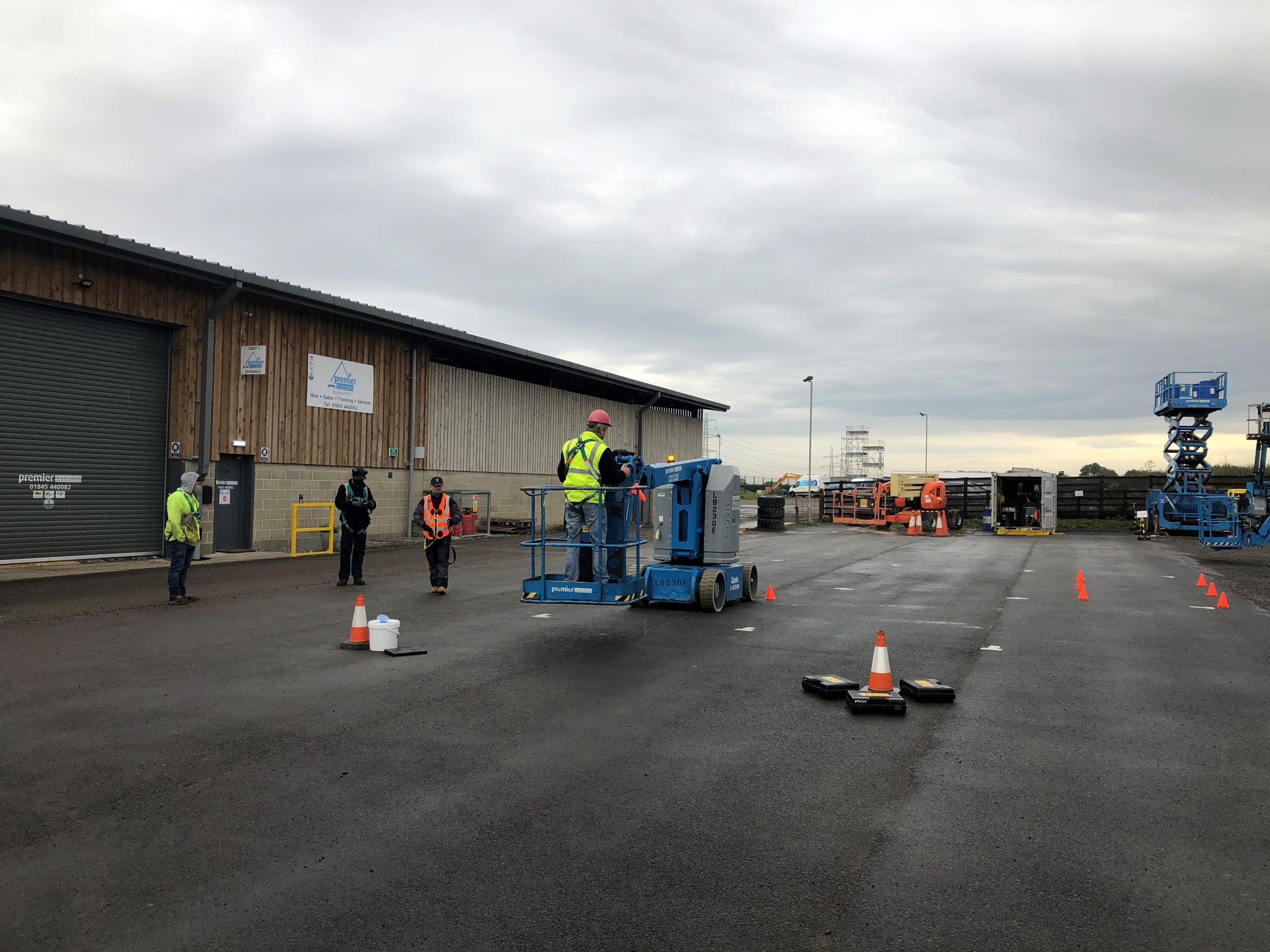 IPAF 3a and 3b Operator Training
Cold and wet 3a and 3b training today. Congrats to all the lads as they passed with flying colours. We offer all types of IPAF training, so if you need any, get in touch!
Two Brand New SkyJacks
Two brand new SkyJack 4732's delivered by the manufacturer to site this morning. What a great start to the month!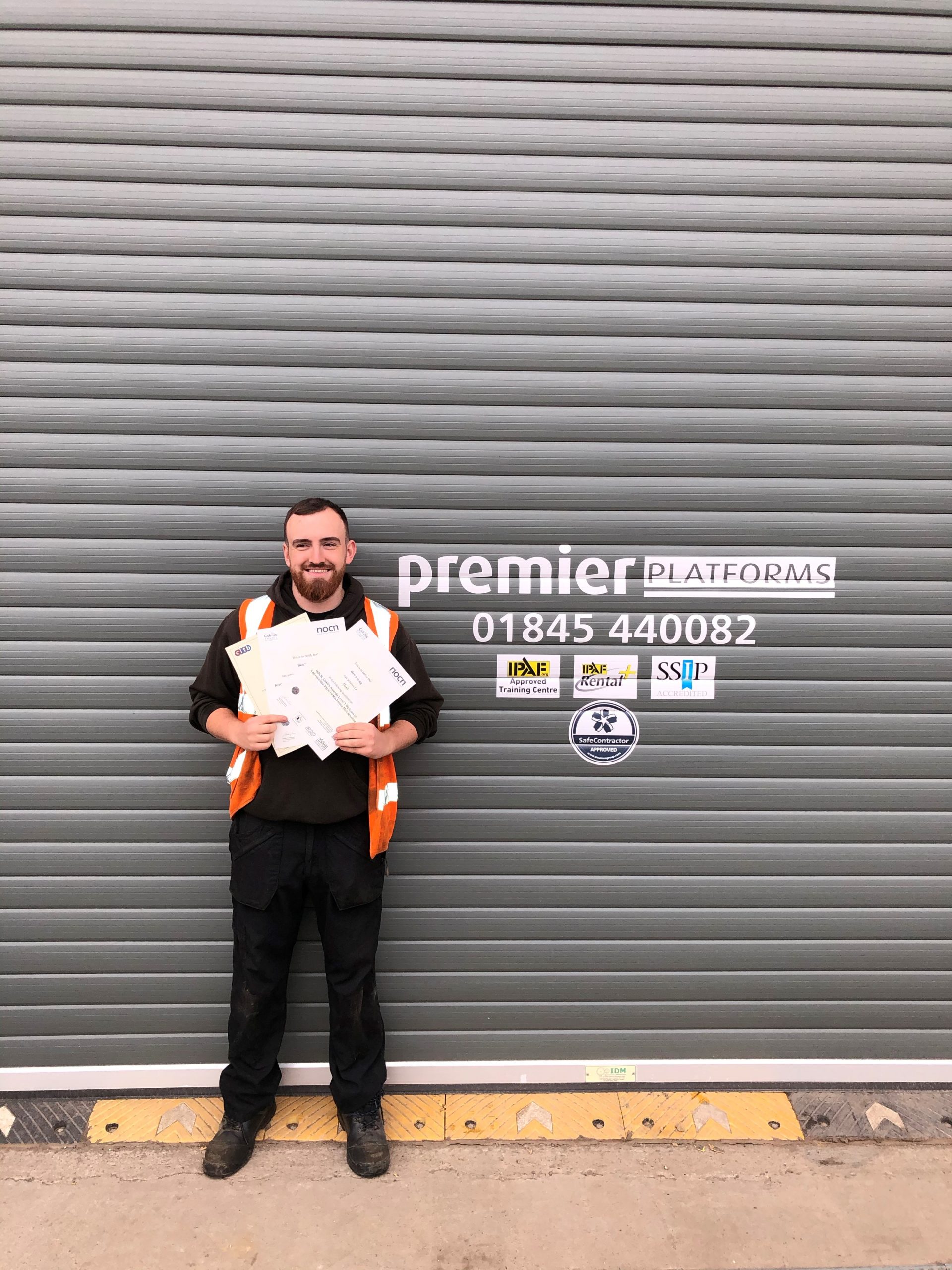 Congratulations Ben!
Congratulations to our very own Ben Young for passing his level 3 diploma in construction plant and machinery maintenance.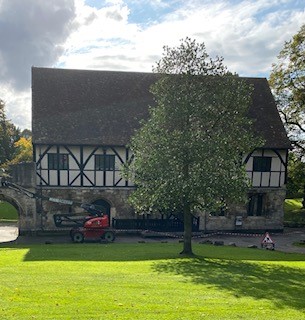 York Museum Gardens
One of our customers working on a Grade II listed 14th century Hospitium in York Museum Gardens.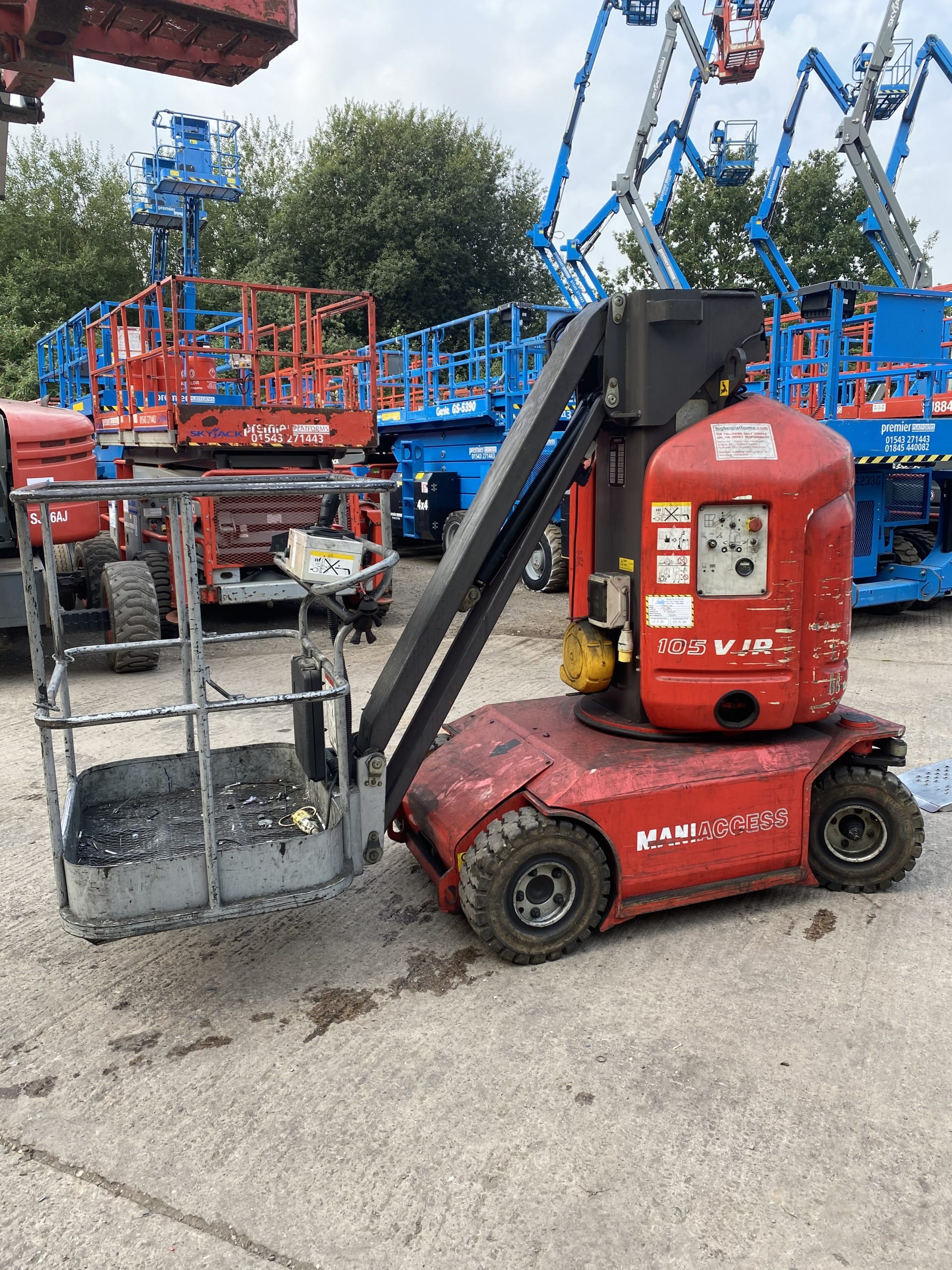 Before
Customers machine required a LOLER. This is the before picture.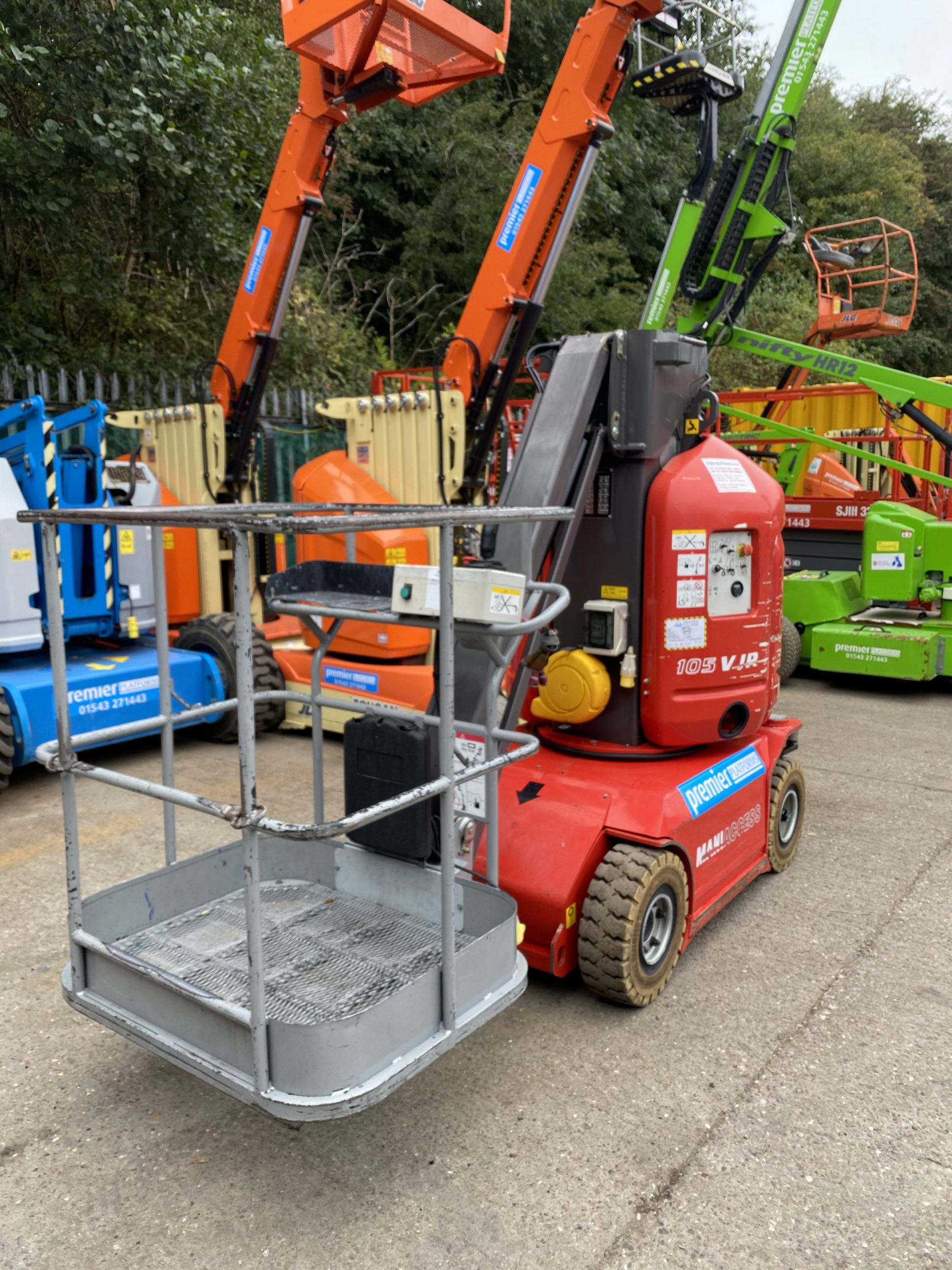 After
Customers machine required a LOLER. This is the after picture!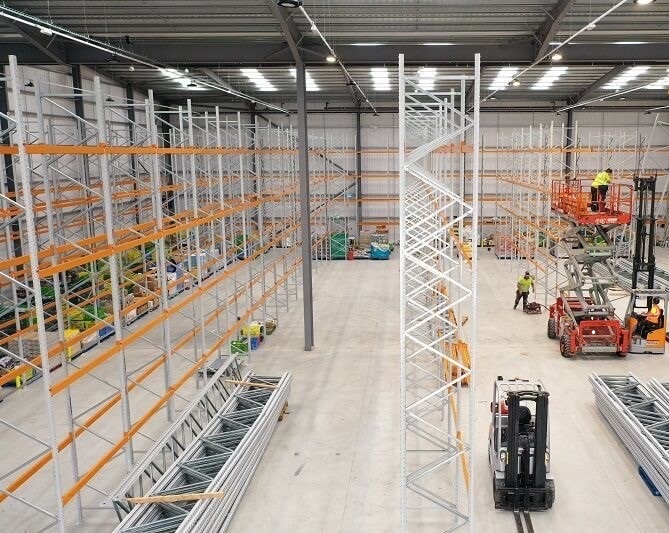 Gas Machine on a Pallet Racking job
Great to see one of our SkyJack 8841's in action for a warehouse pallet racking job.
We boast a fleet with a wide variety of gas and electric scissors, which are great for indoor work and racking companies!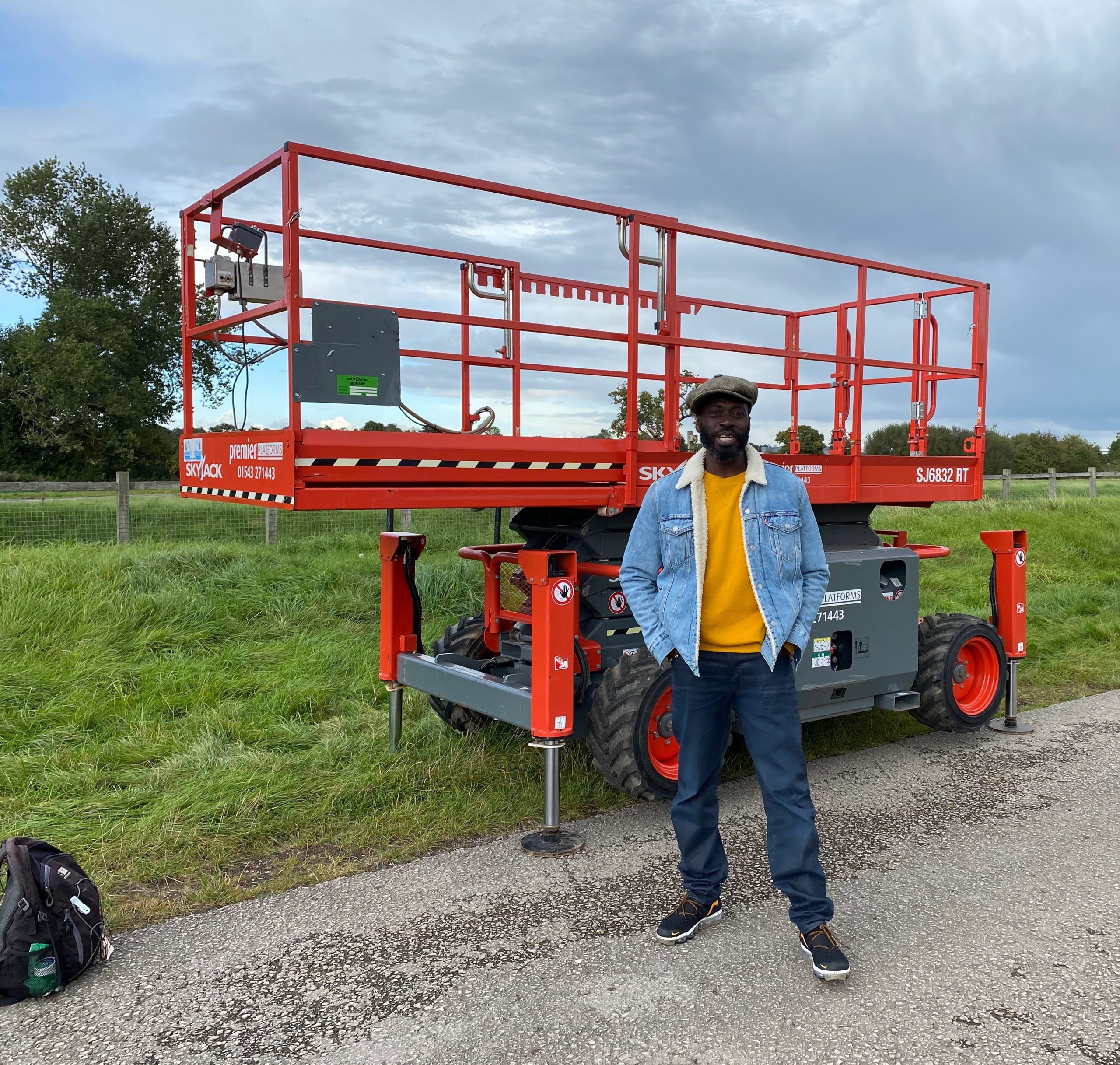 Ortis Delay and the Gadget Show
One of our machines on set while filming an upcoming episode of The Gadget Show for Channel 5 with Ortis Delay. What a great day!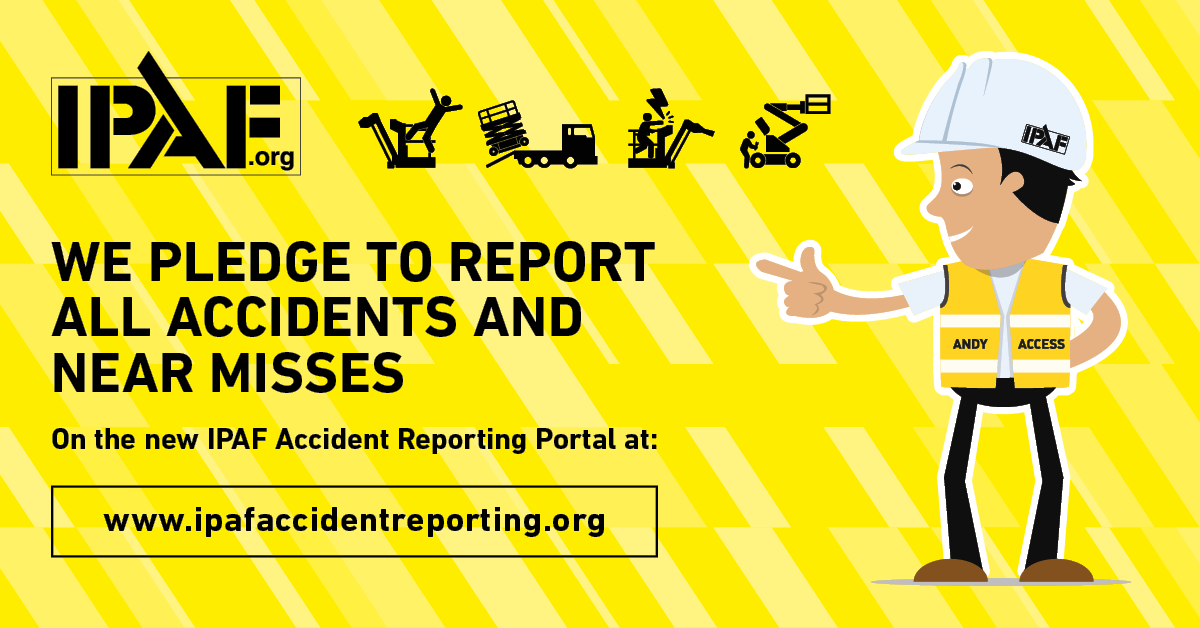 IPAF Accident Reporting
We are pledging to report all accidents to the new IPAF accident portal.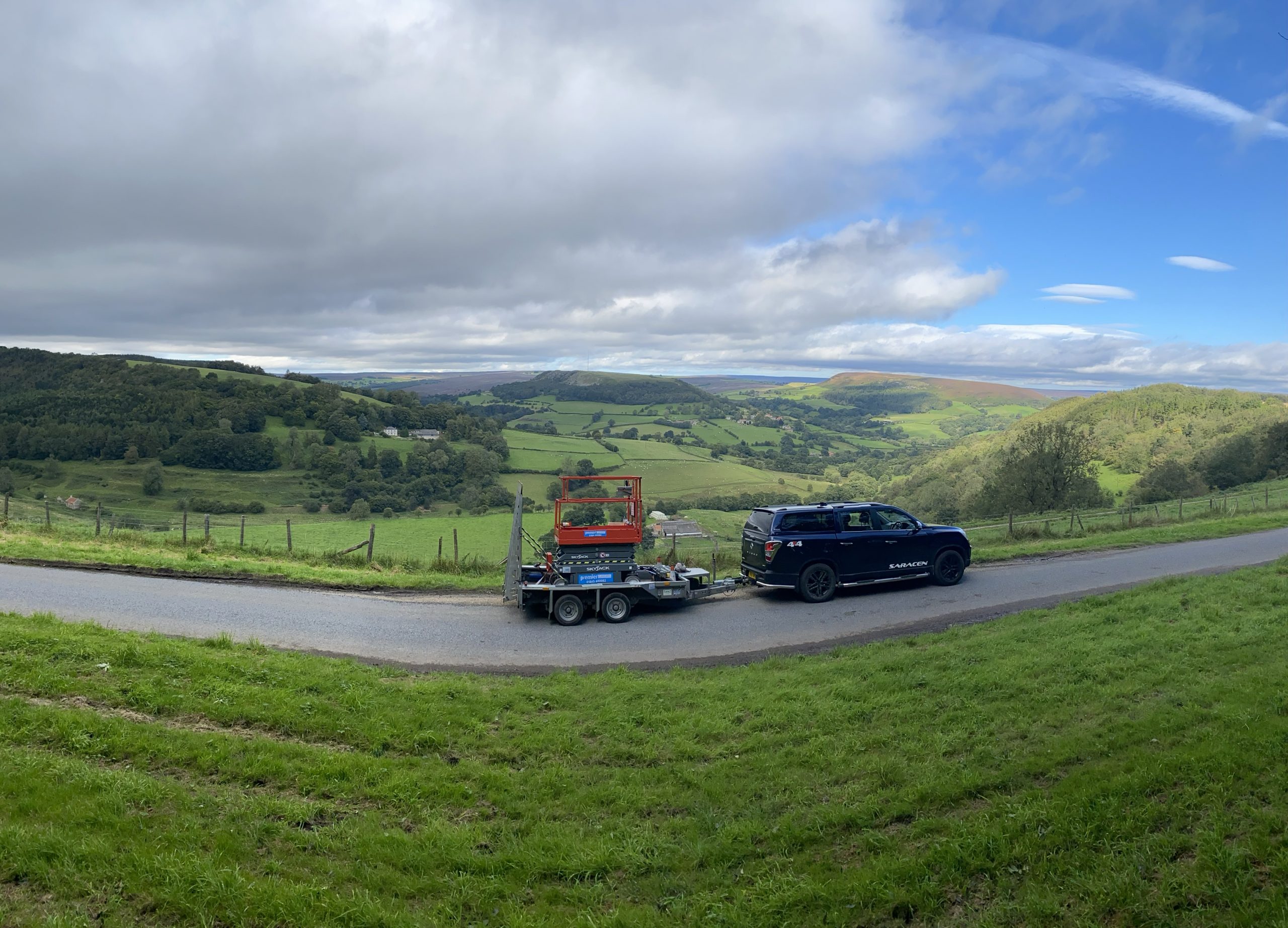 Beautiful View on a Delivery
Lovely backdrop en route to drop off a scissor lift for one of our customers.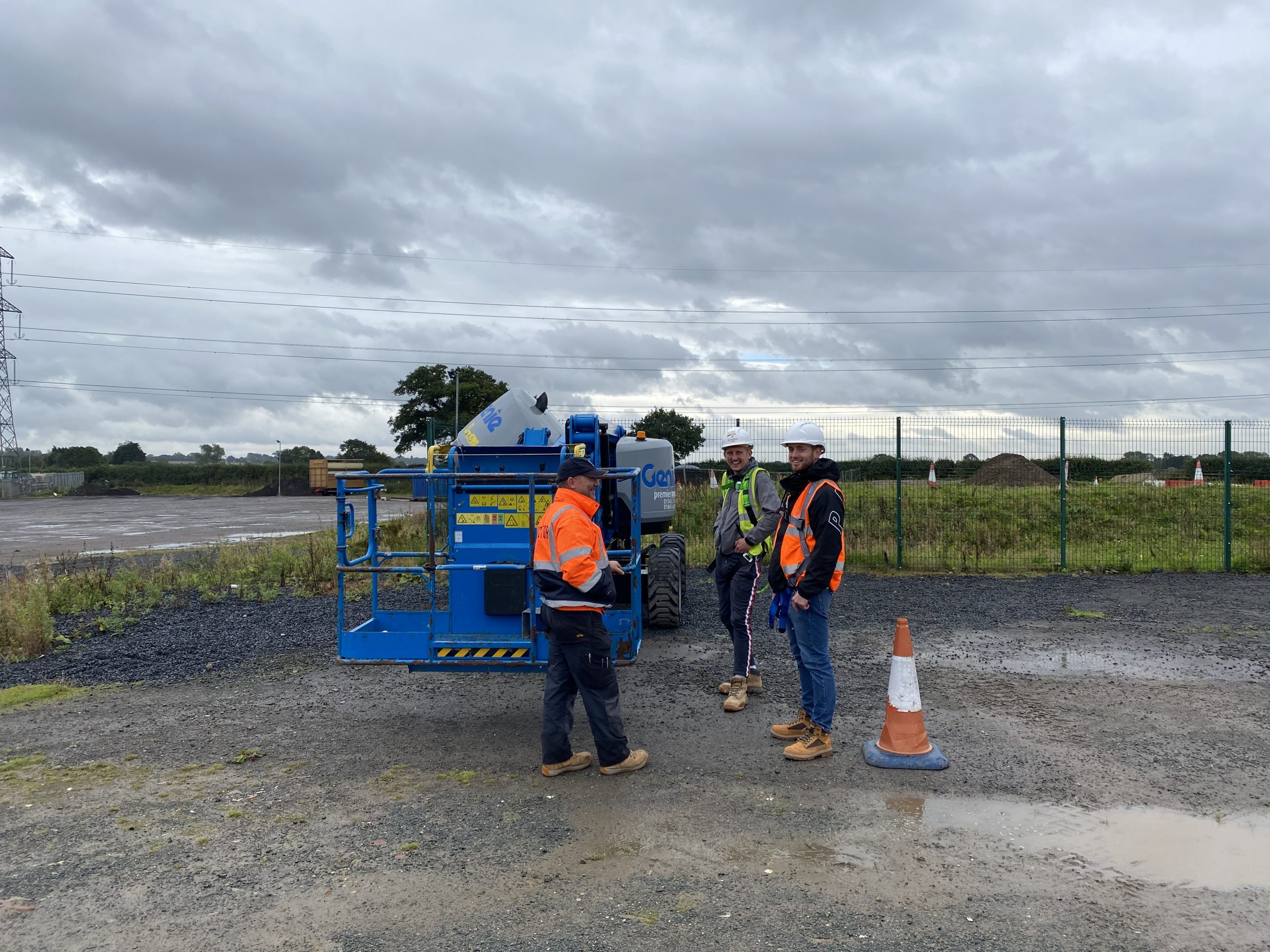 IPAF Operator Training
IPAF Operator training and testing at Premier Platforms. We offer both online e-learning for theory and hands on practical training.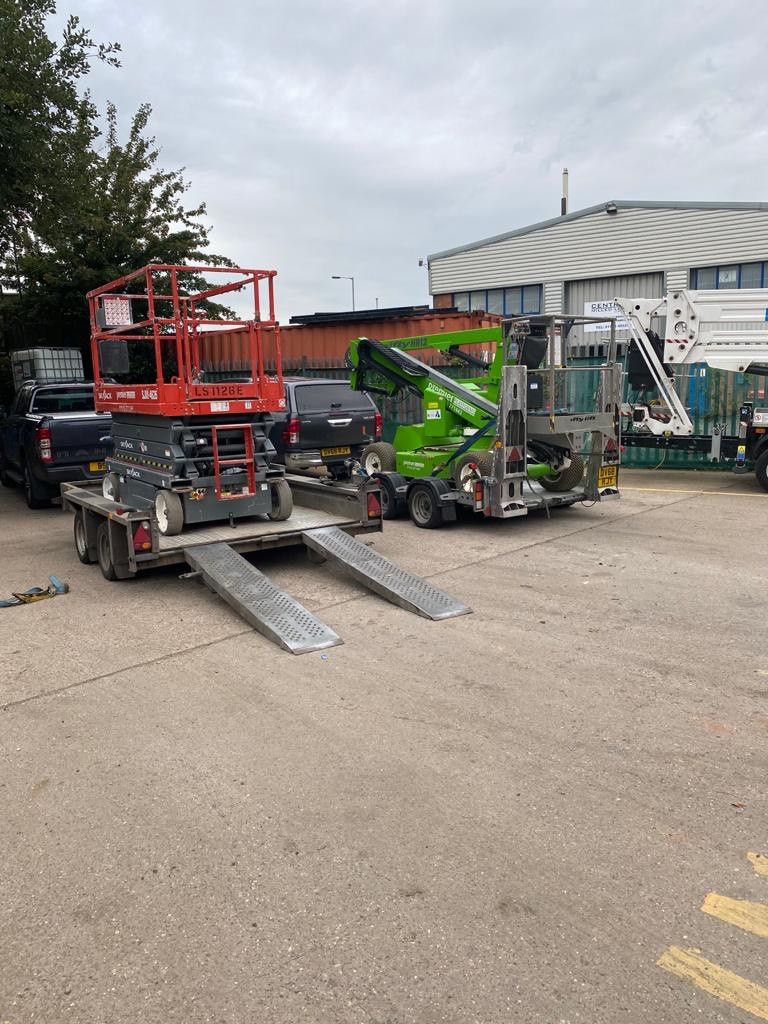 Trailer Deliveries at Cannock
Four trucks loaded and two more machines loaded on the trailers ready for delivery at the Cannock Depot.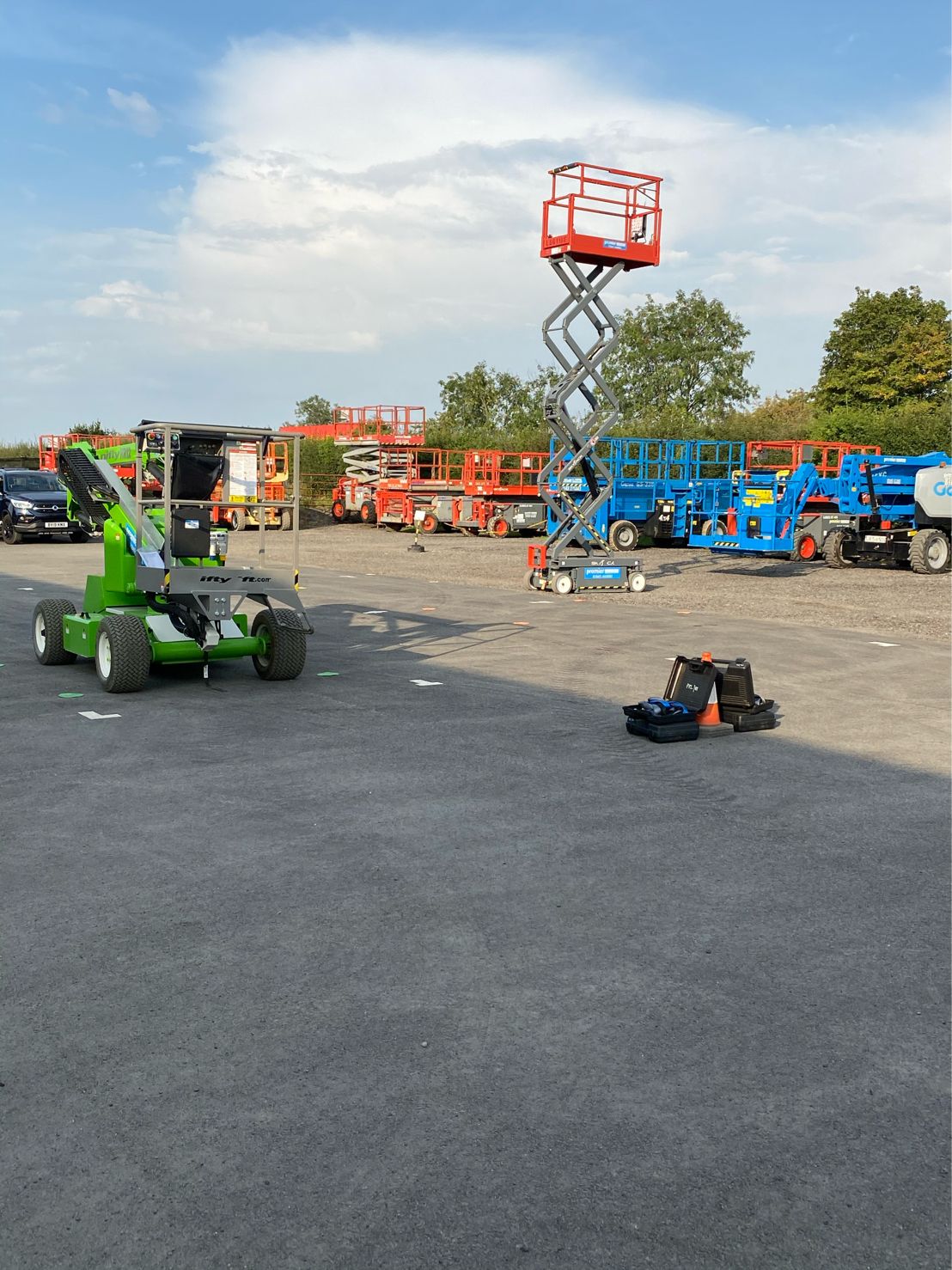 IPAF Training Set-up
Ready for IPAF operator training at our Thirsk Depot.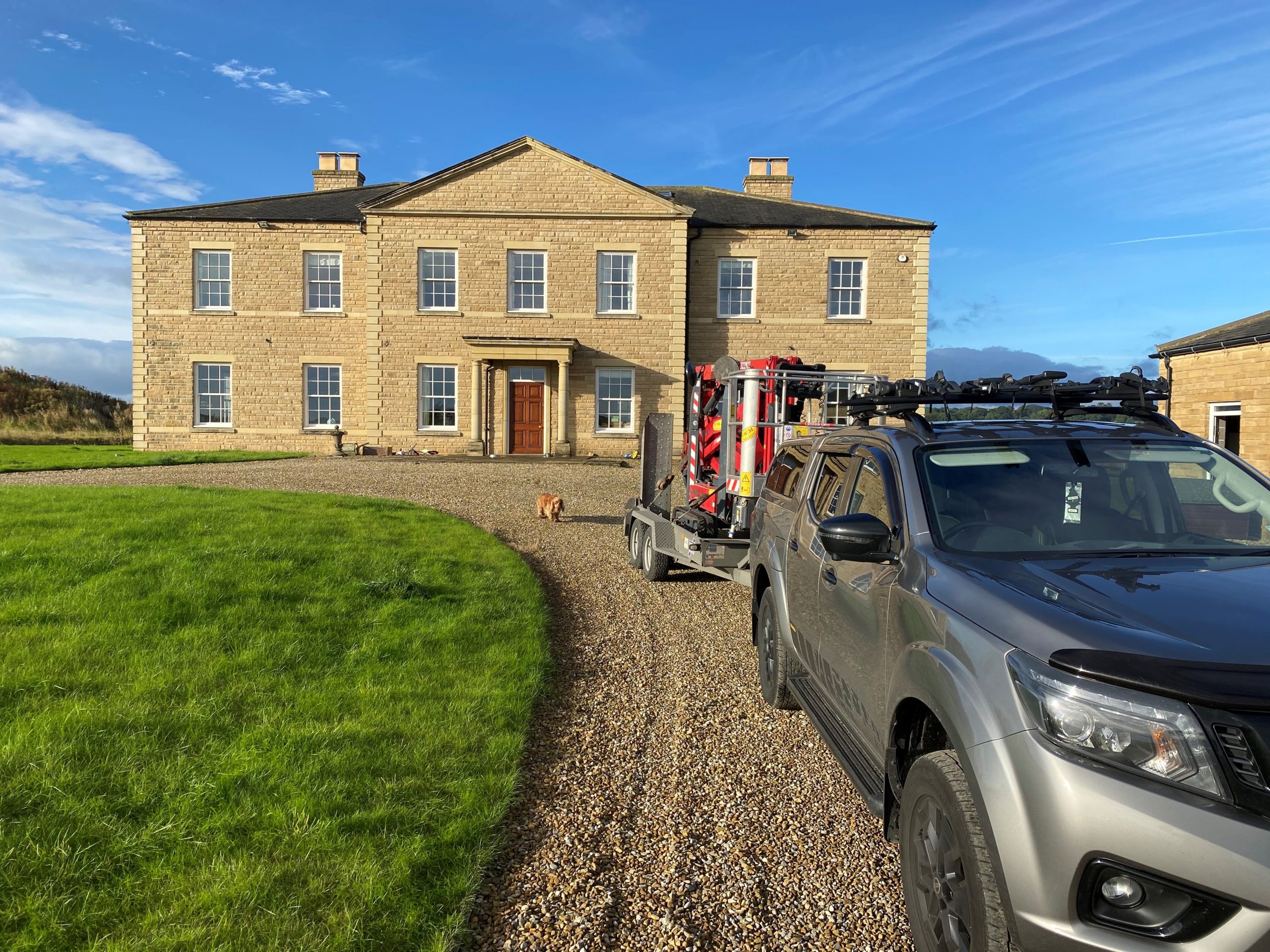 Surveyed and Delivered
Site surveyed Wesnesday and the required machine delivered first thing Thursday. Another happy customer!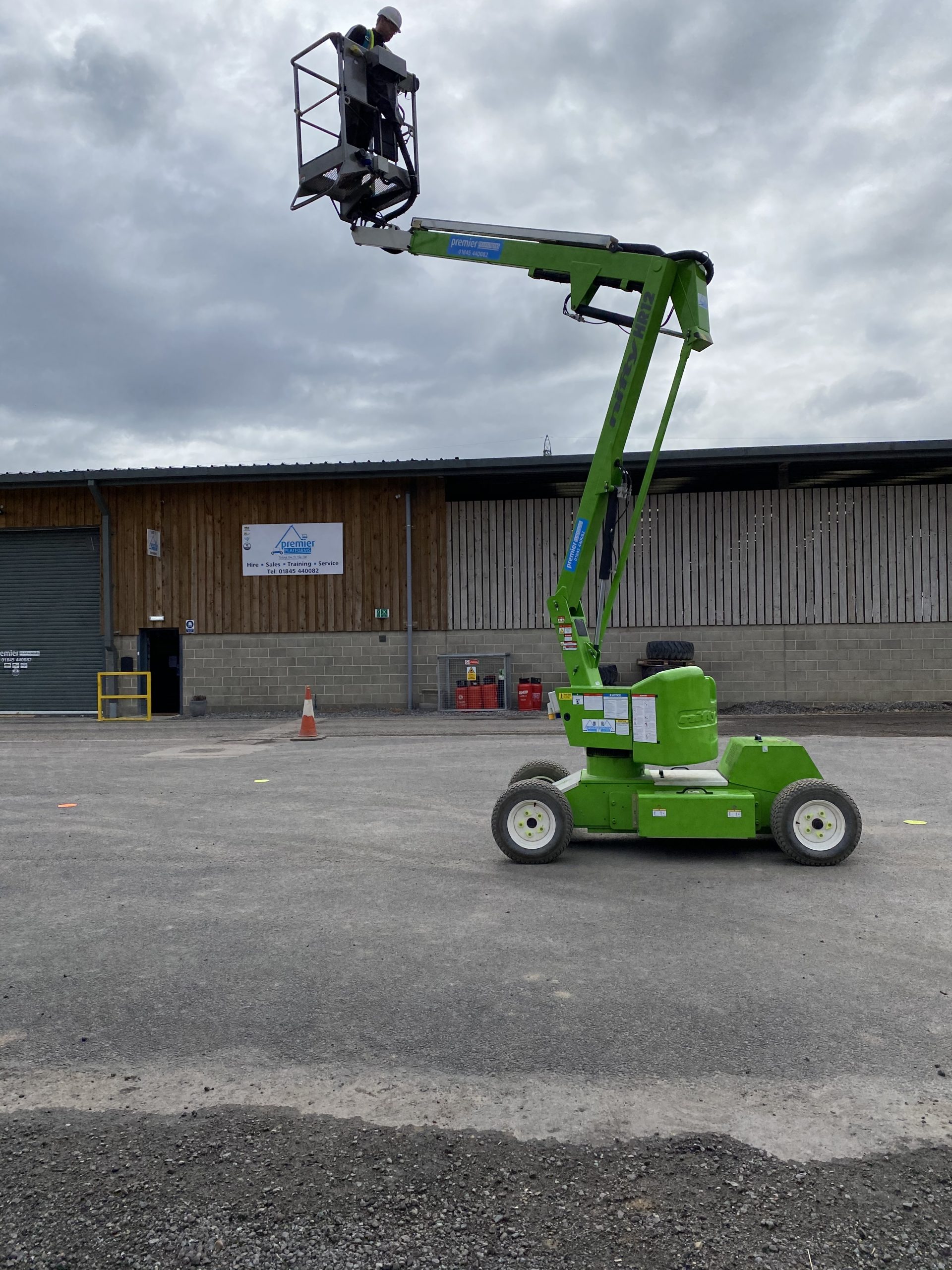 IPAF Training Thirsk
IPAF Practical training at our Thirsk depot, candidates have been carrying out the eLearning theory side of the course at home and then coming to either our Cannock or Thirsk depot for a half day practical session. eLearning is great for social distancing and your emplyee is only away from work for 1/2  a day.
COVID -19 Government Certificate
Premier Platforms have complied with the Governments guidance for workplaces at both our Depots, ensuring that our employees, customers and suppliers stay safe during these times.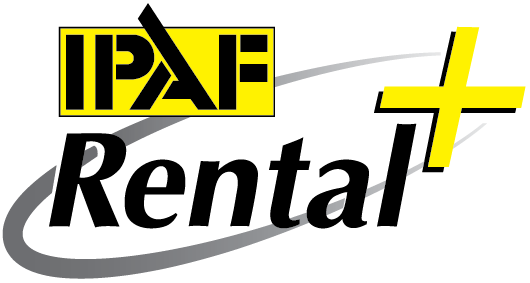 Silver
We have done it again, 2nd year in a row that we have been awarded Silver, it shows the commitment from Premier Platforms that we can continually meet the stringent standards set out by IPAF and SSIP.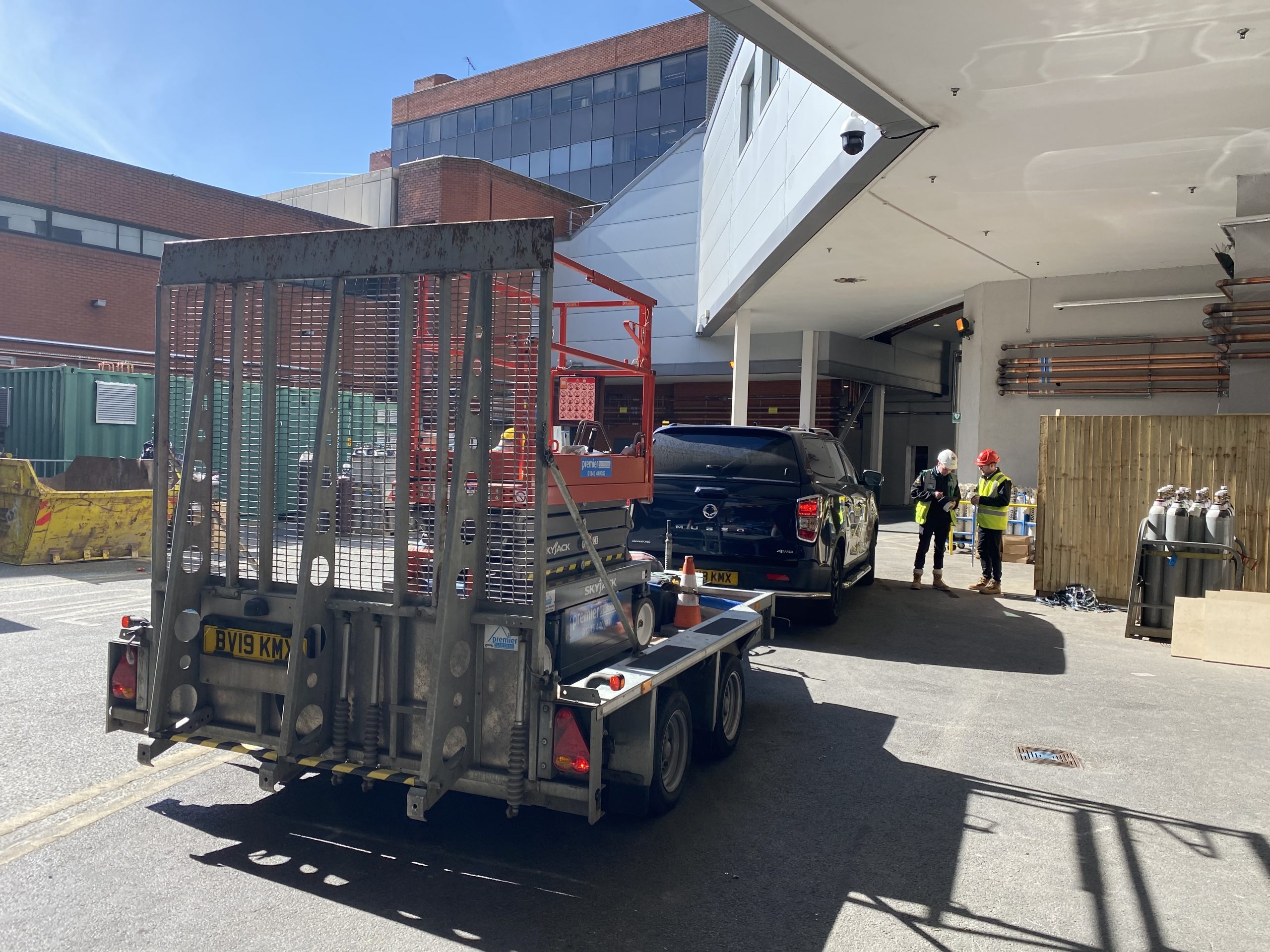 NHS Nightingale Hospital Harrogate
Premeir Platforms supporting contractors with one of a selection of machines supplied to the  NHS Nightingale Hosptial in Harrogate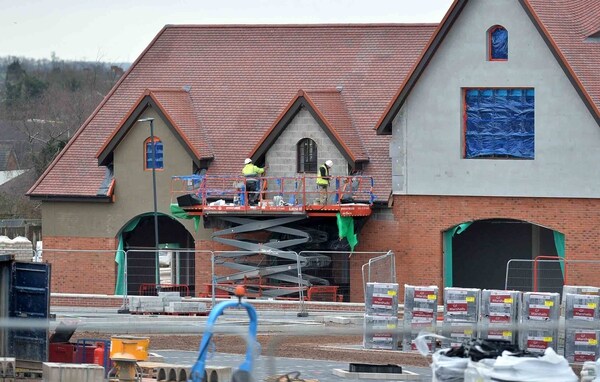 Designer Outlet Skyjack
One or our SJ9250's spotted on the new McArthurGlen Designer Outlet in Cannock that is due to open in 2020
Apprentice Week 2020
As it is Apprentice Week, we thought we would show you our two apprentice's – From our Cannock Depot Kalem is changing a gas bottle over on one of our Gas Scissors he is in his 1st Year and from our Thirsk Depot Ben is checking some batteries on one of our Electric Scissors, he is on his 3rd and final year.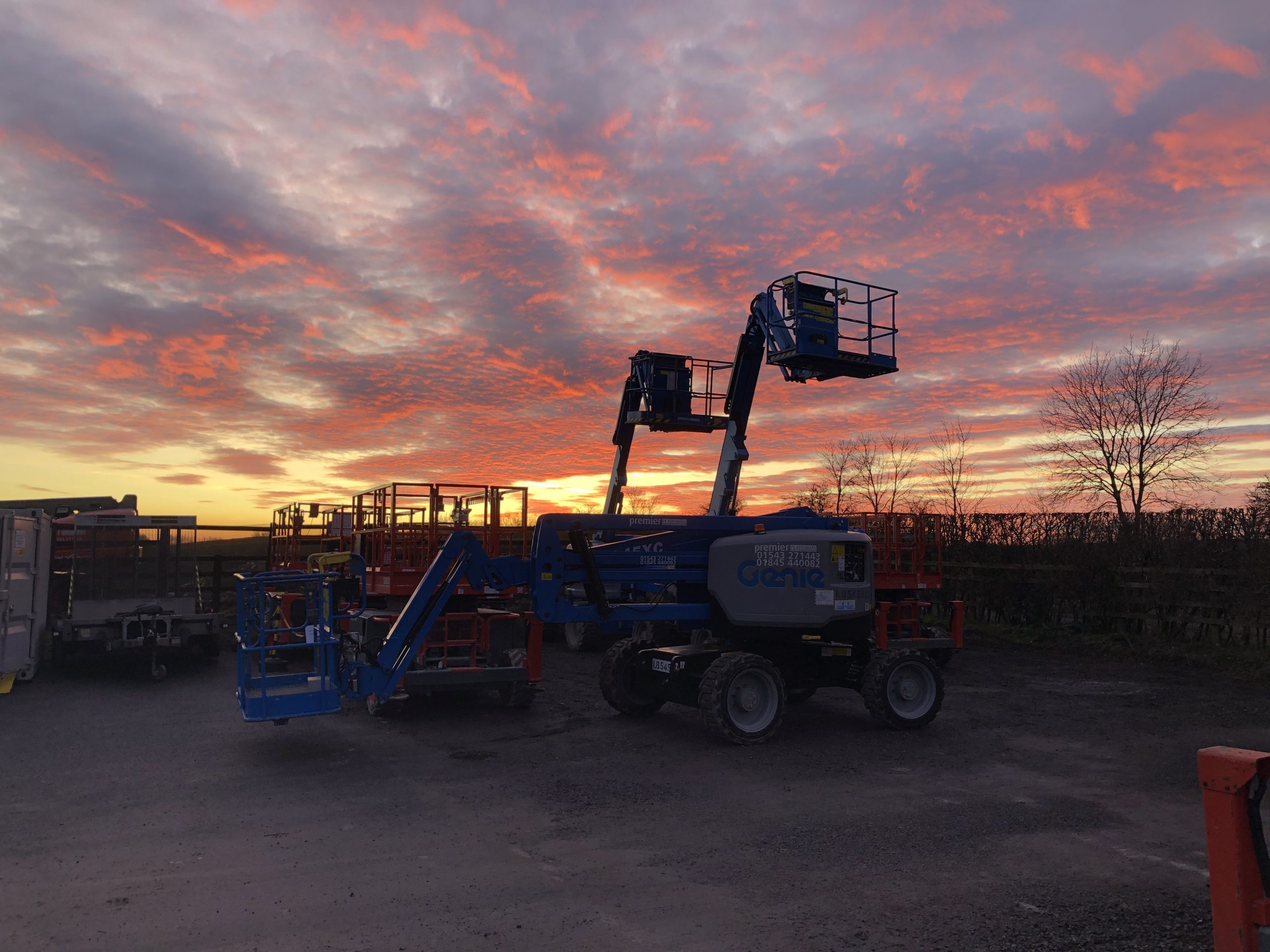 Thirsk Sunset
A great picture from one of our Engineers in Thirsk showing some of the machine's available against a red sky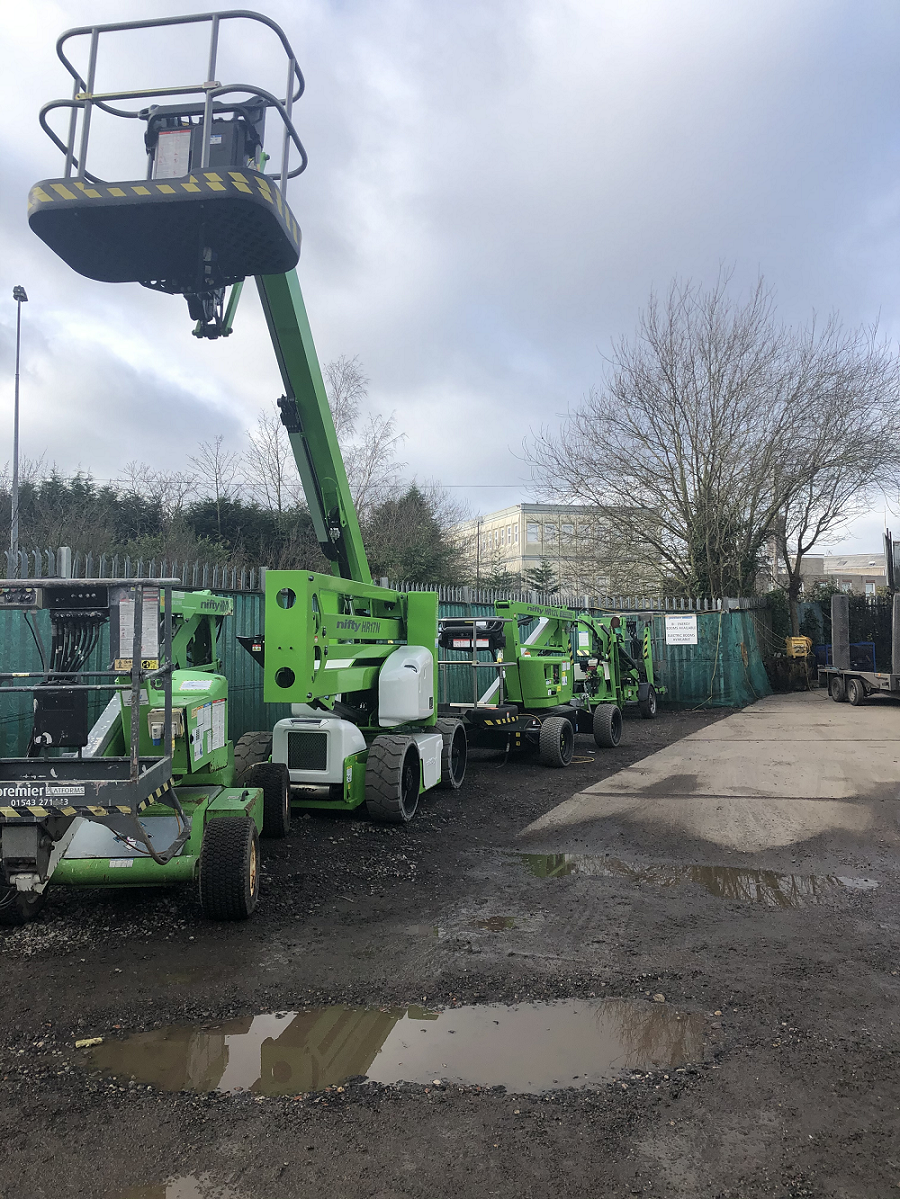 Nifty Row
A row of Niftylifts ready to be loaded for tomorrows deliveries HR12, HR17, HR12 Electric and a 120T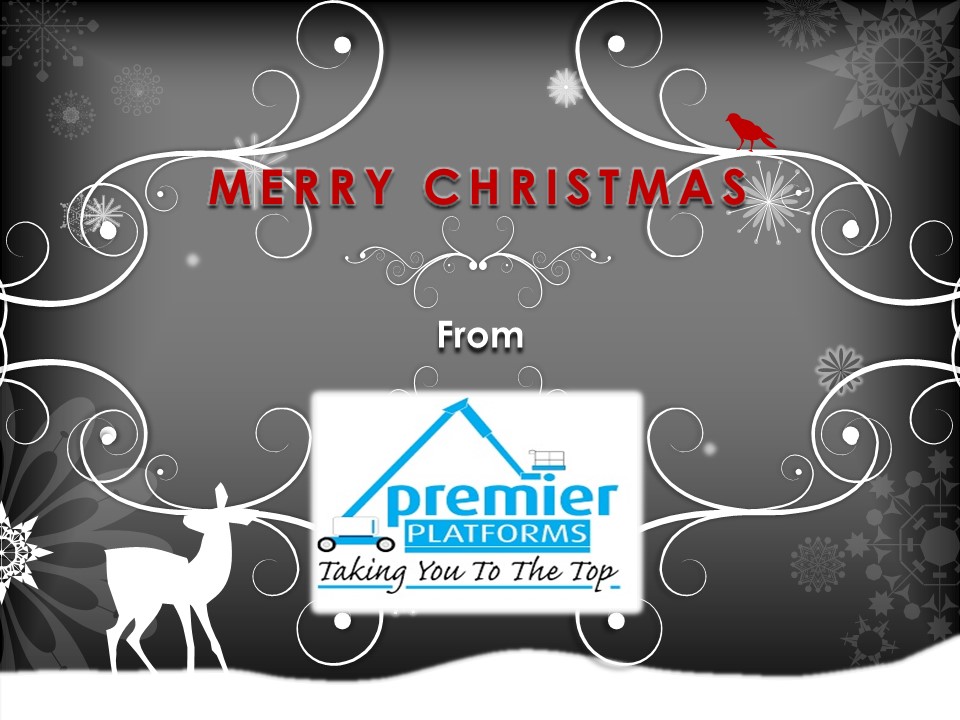 Season Greetings
Merry Christmas to all our Customers, Contractors and Suppliers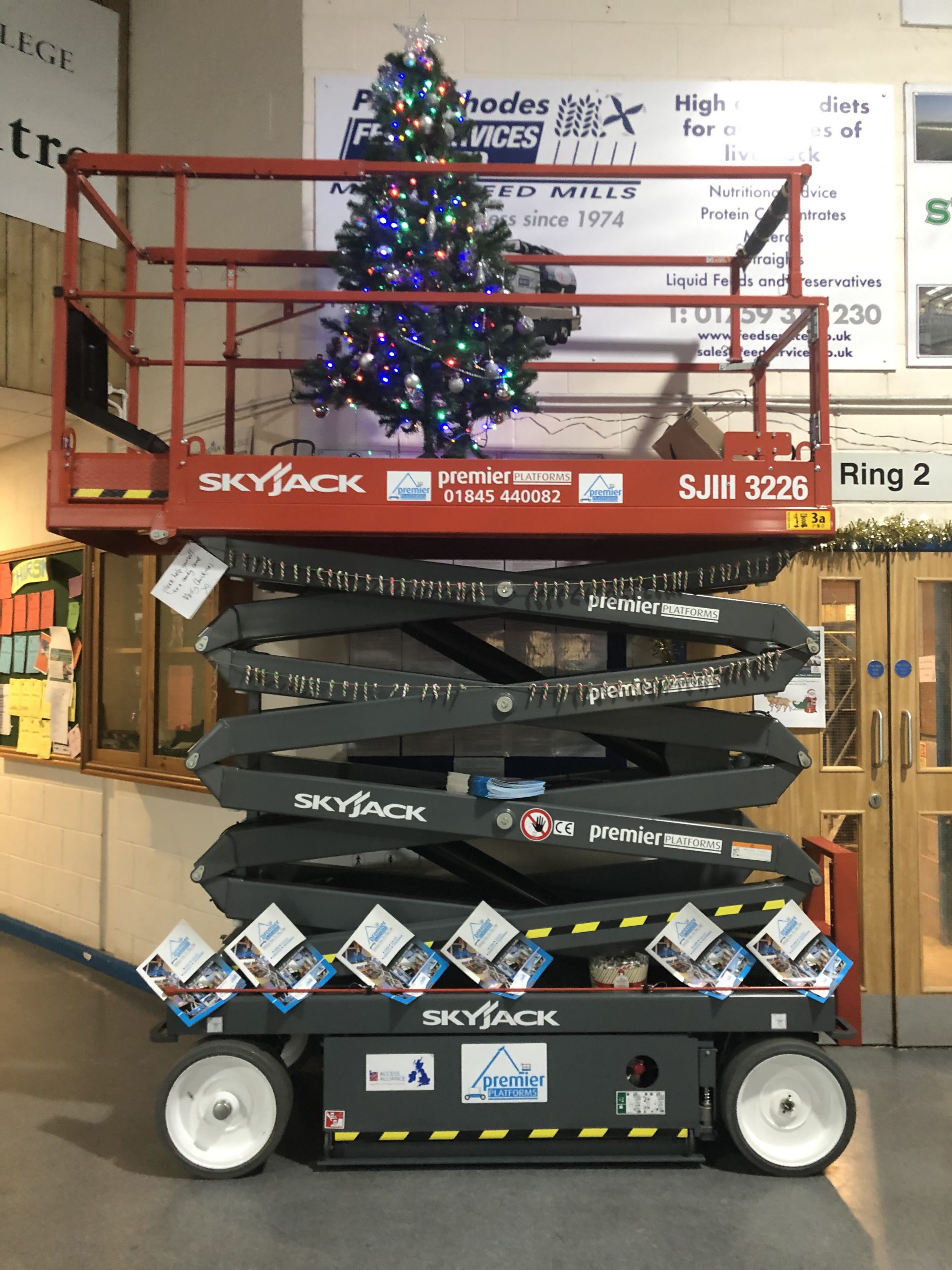 Christmas Fair
Thirsk Depot showcasing a new Skyjack SJ3226 at the Thirsk Auction Mart Christmas Fair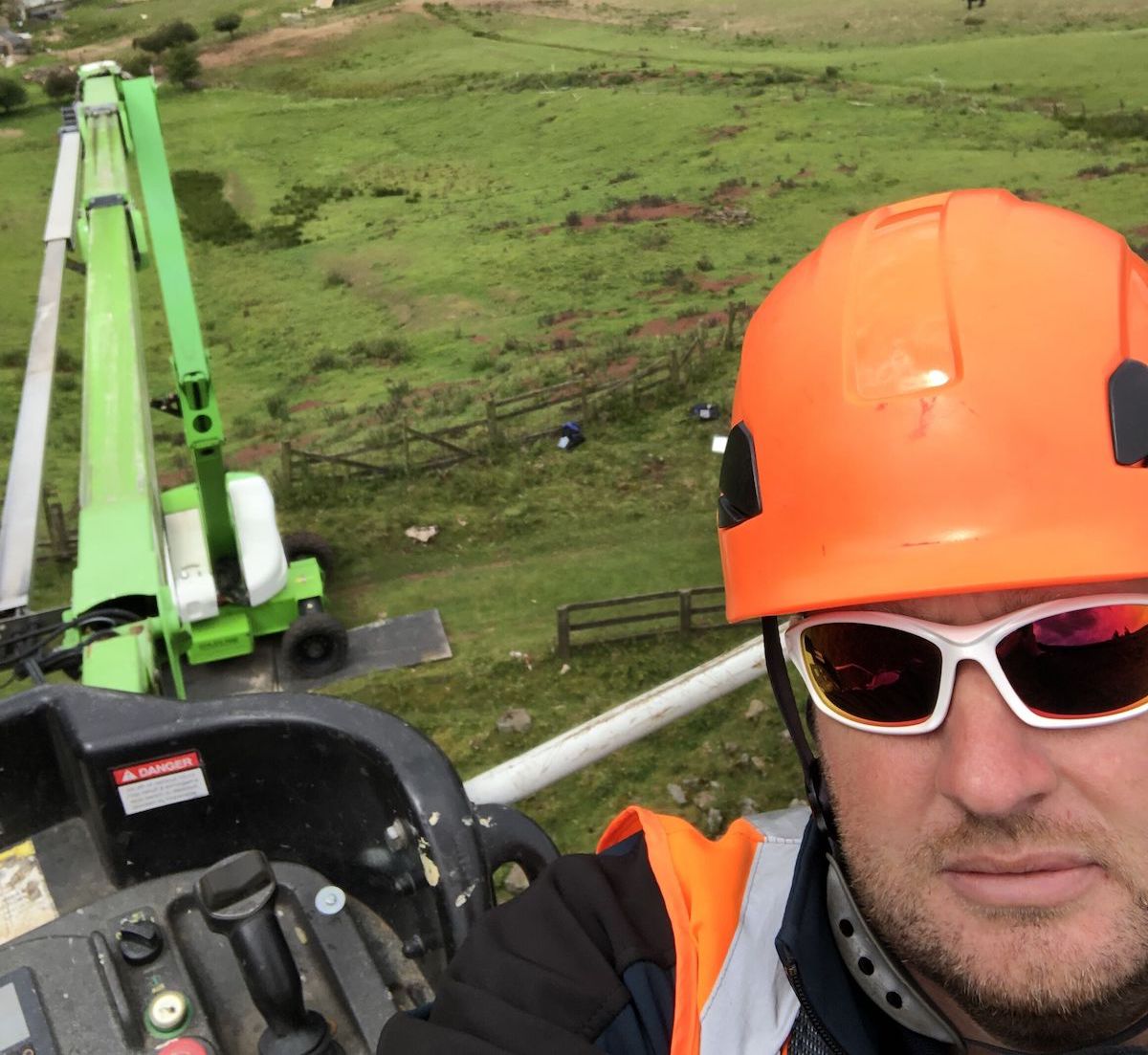 North York Moors
One of this month's more interesting jobs – industrial heritage works in Rosedale North Yorkshire. Surveyed, quoted, sourced, delivered, operated and collected all according to plan with a Niftylift HR28 from Premier Platforms Thirsk Depot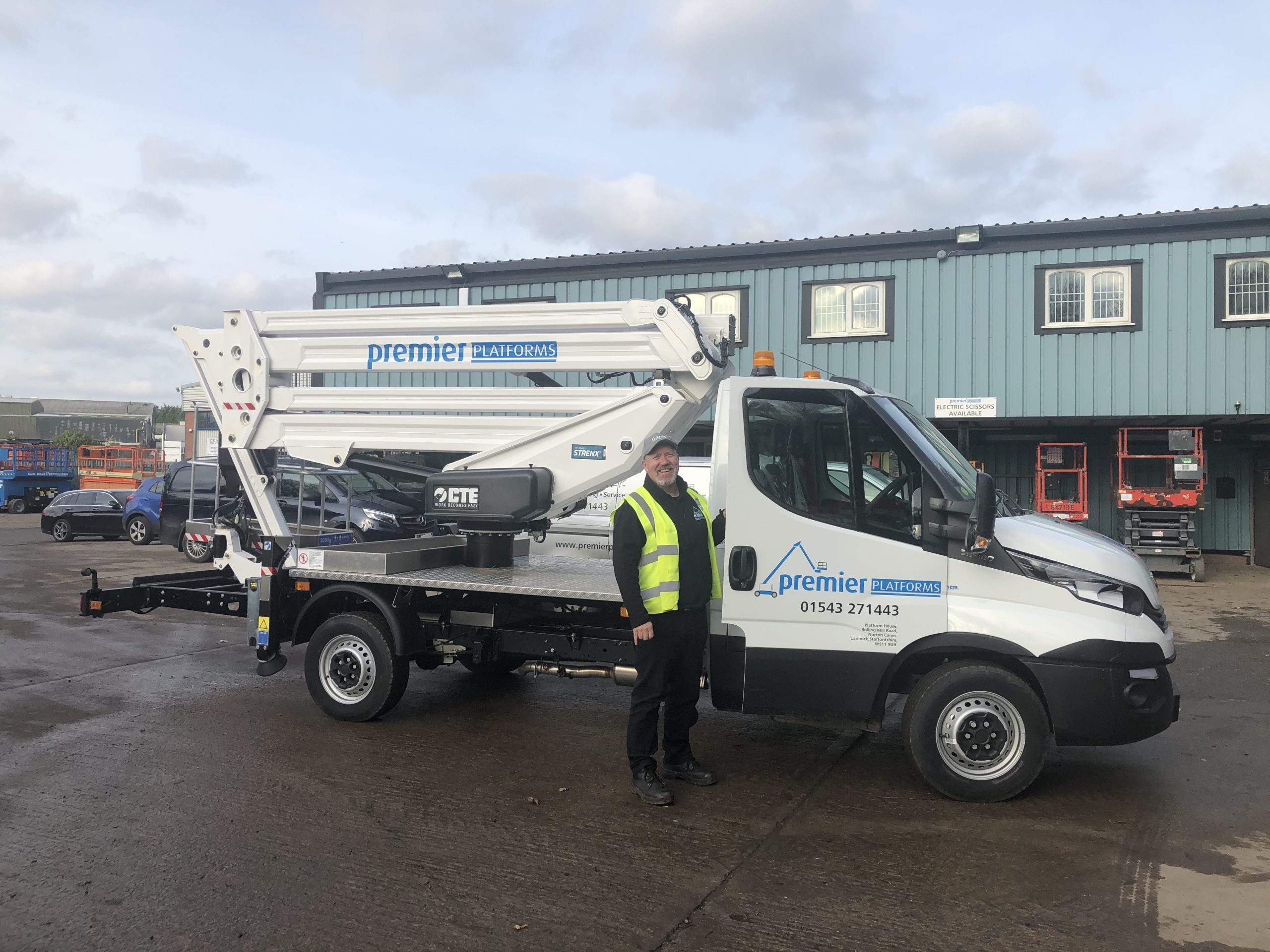 New CTE for Premier
Gerry O Connor taking delivery of our New CTE 21.3 JHL at our Cannock Depot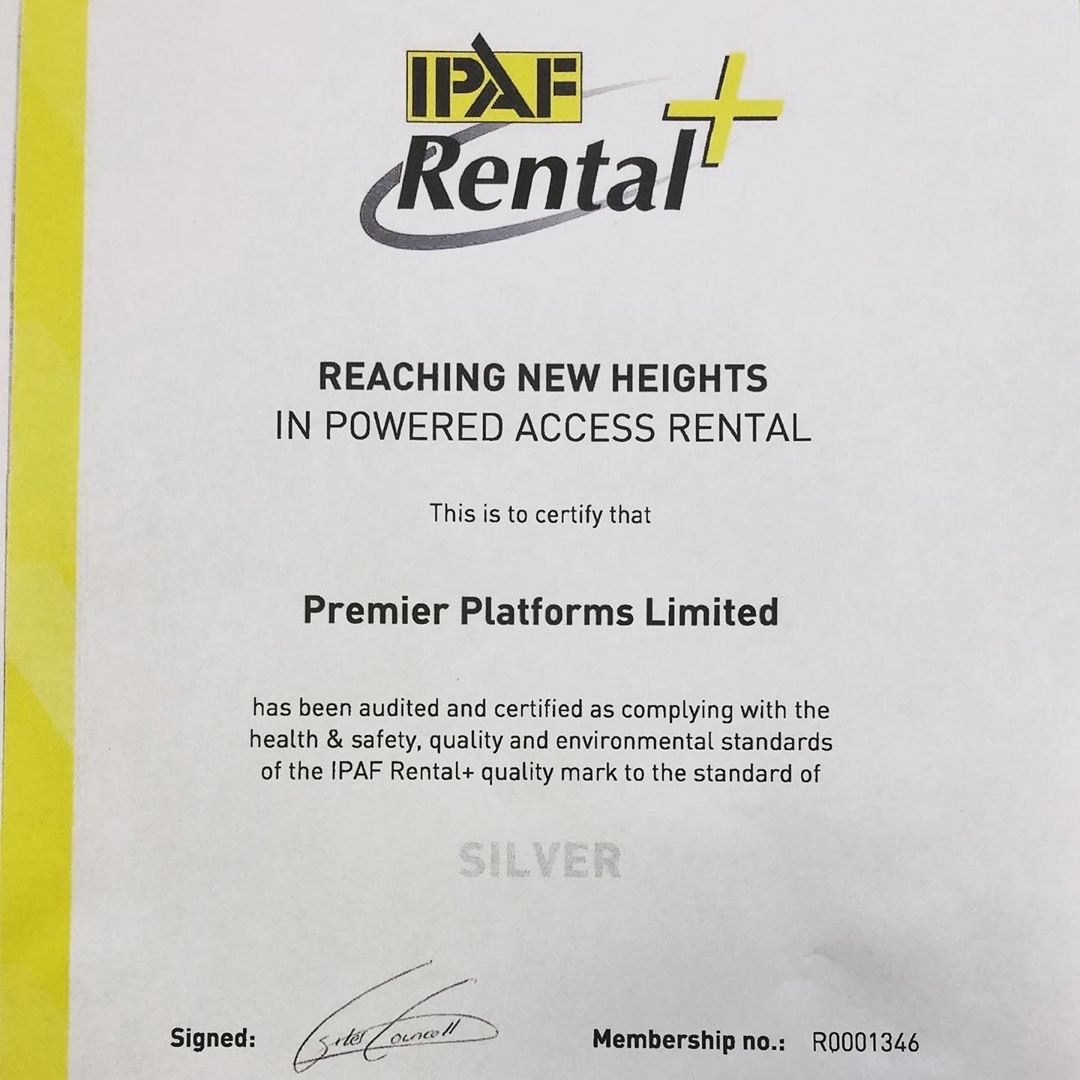 IPAF Rental +
We are pleased to announce that we have been awarded Silver on our first  IPAF Rental + audit, this quality mark shows that we have been independently audited by an ISO 9001 auditor and that Premier Platforms has met the most stringent standards of training, health, safety, environmental, equipment maintenance and customer service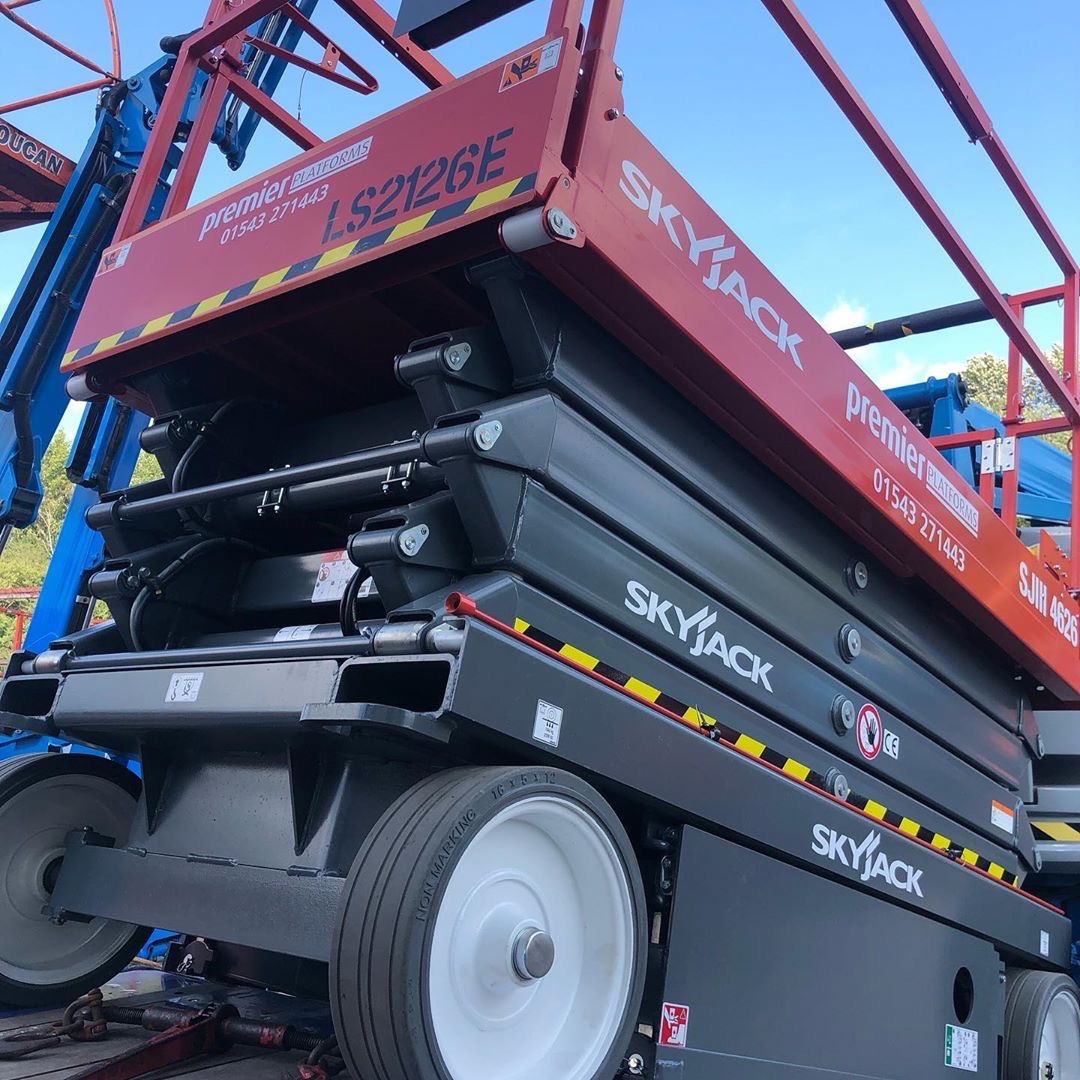 1st Hire
New stock of Skyjack SJ4626 arrived yesterday – Inspected, PDI'd, Liveried and going out on hire today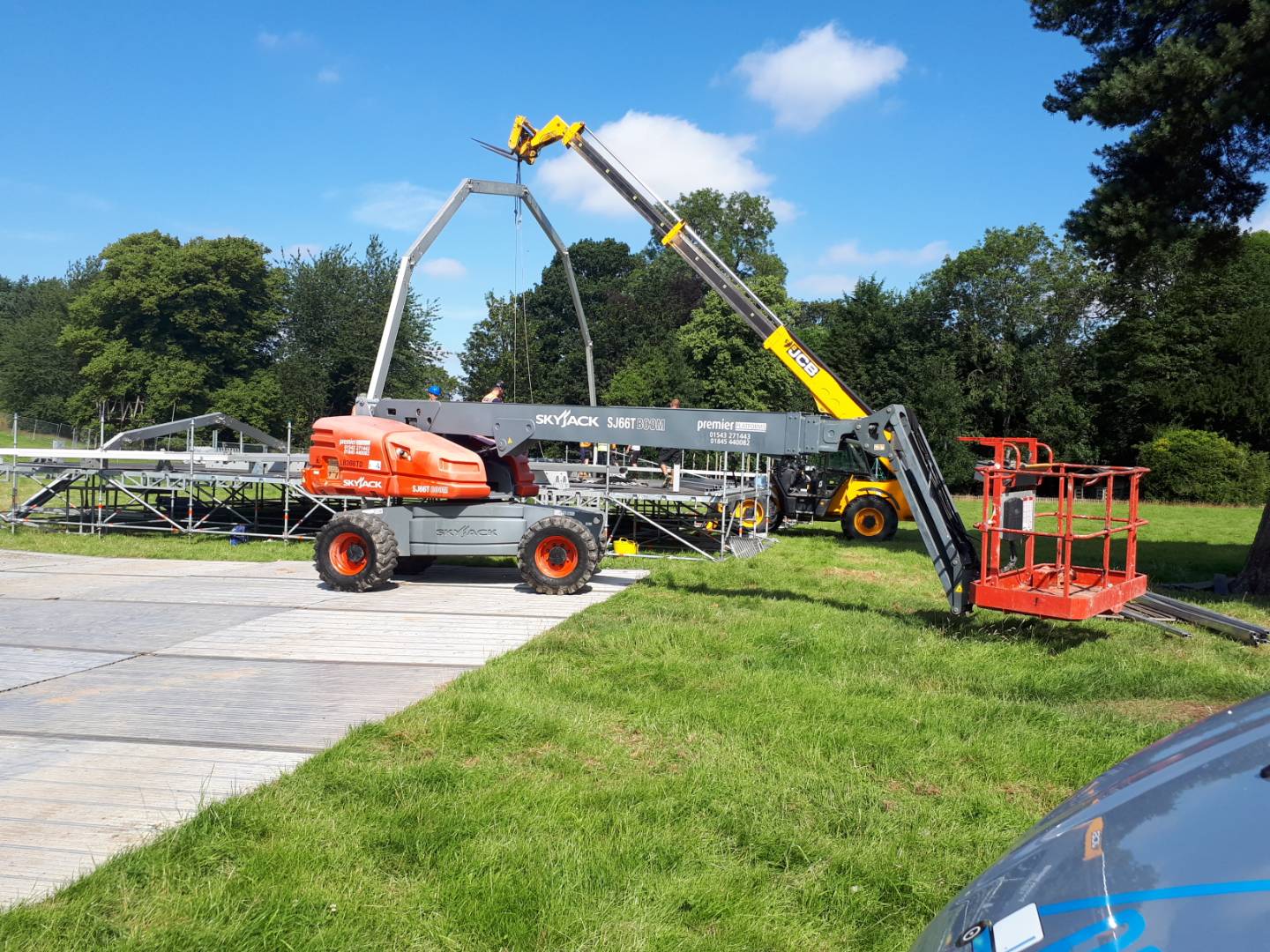 Deer Shed Festival 2019
Premier Platforms SJ66 helping put up a stage at the Deer Shed Festival in North Yorkshire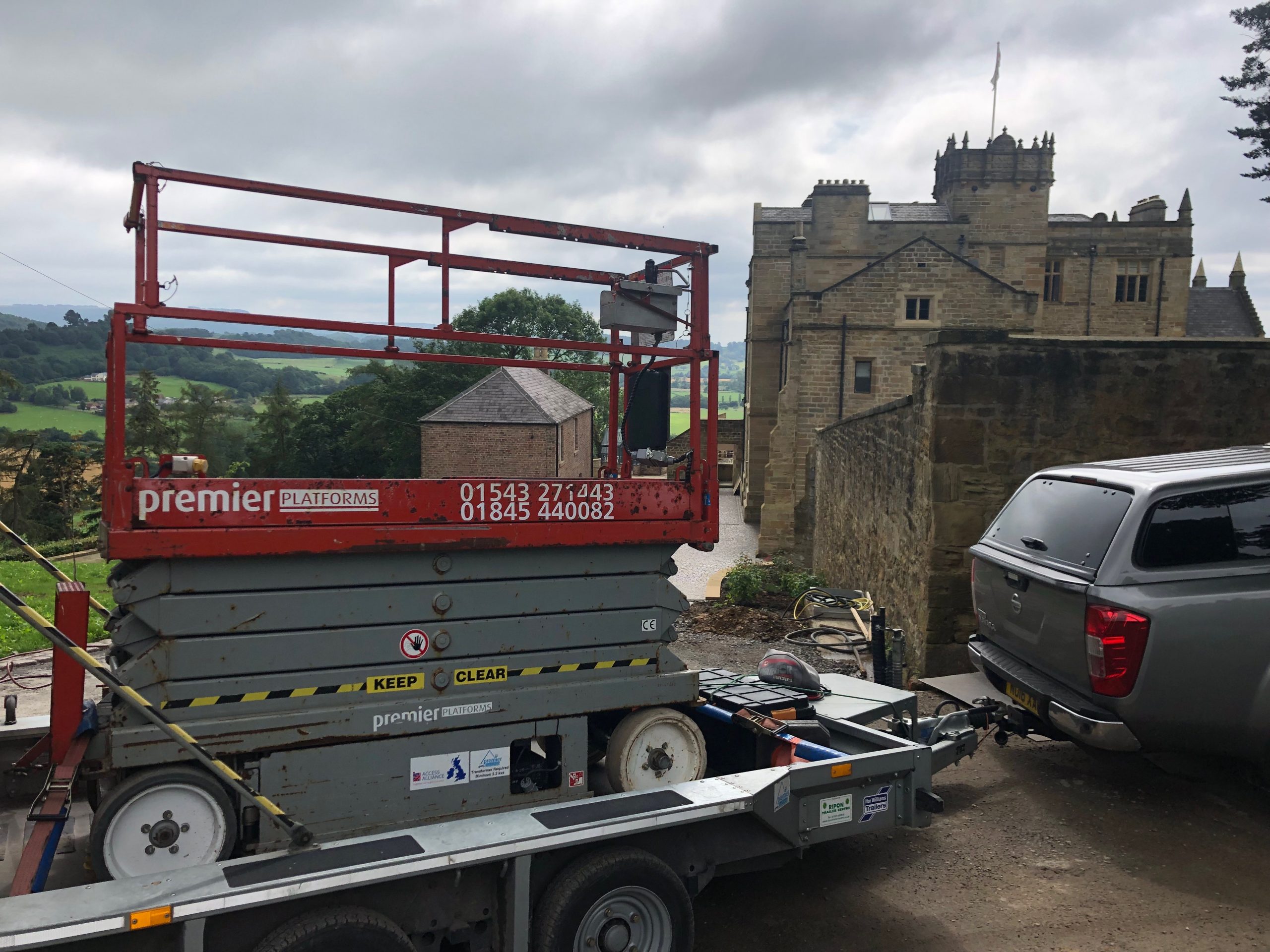 Kirby Knowle
SJ4626 being delivered to Kirby Knowle, North Yorkshire from our Thirsk Depot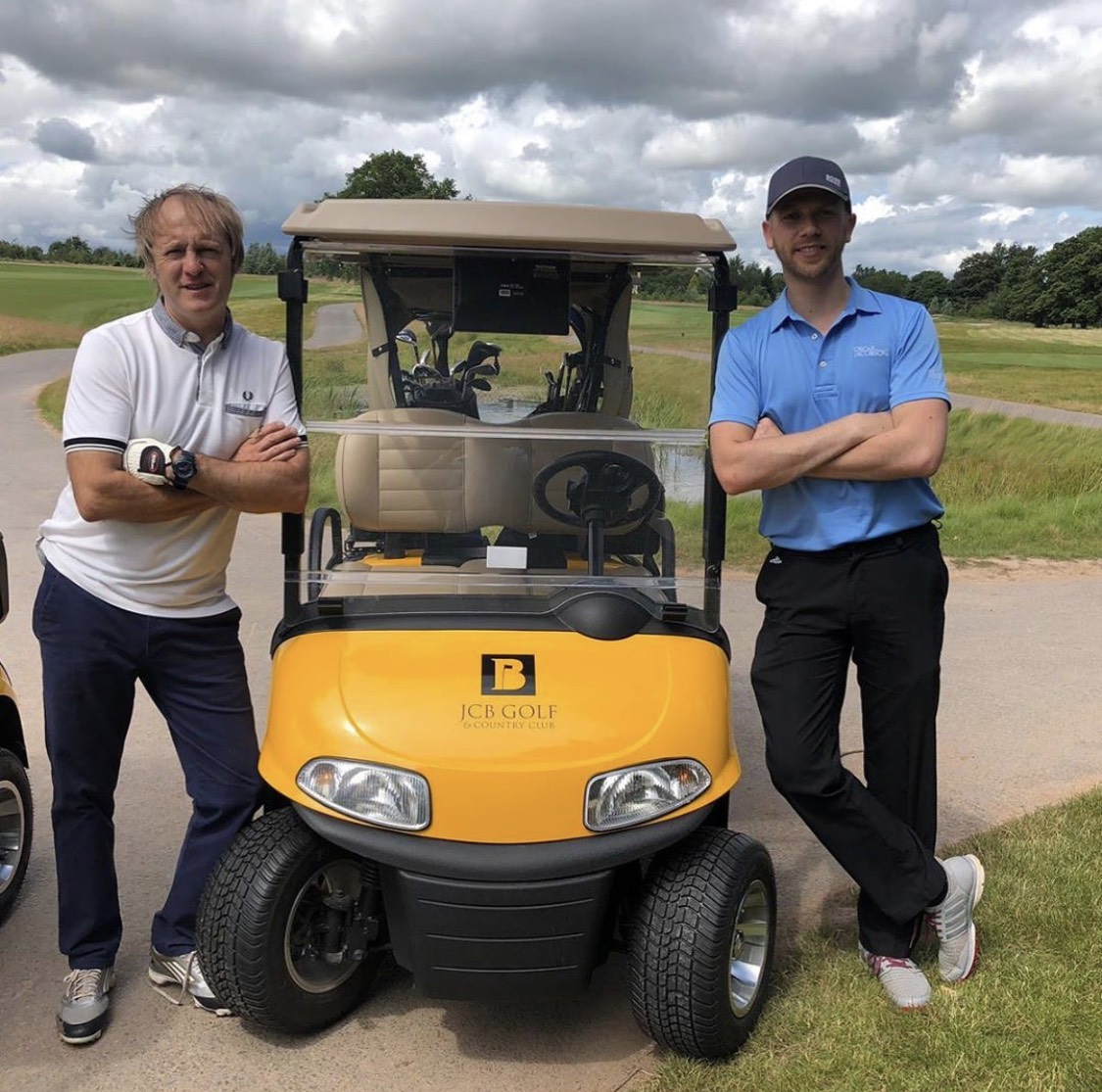 JCB Golf
Our two resident golfers Steve and Liam had the privilege to play a round of golf at JCB's own Golf Course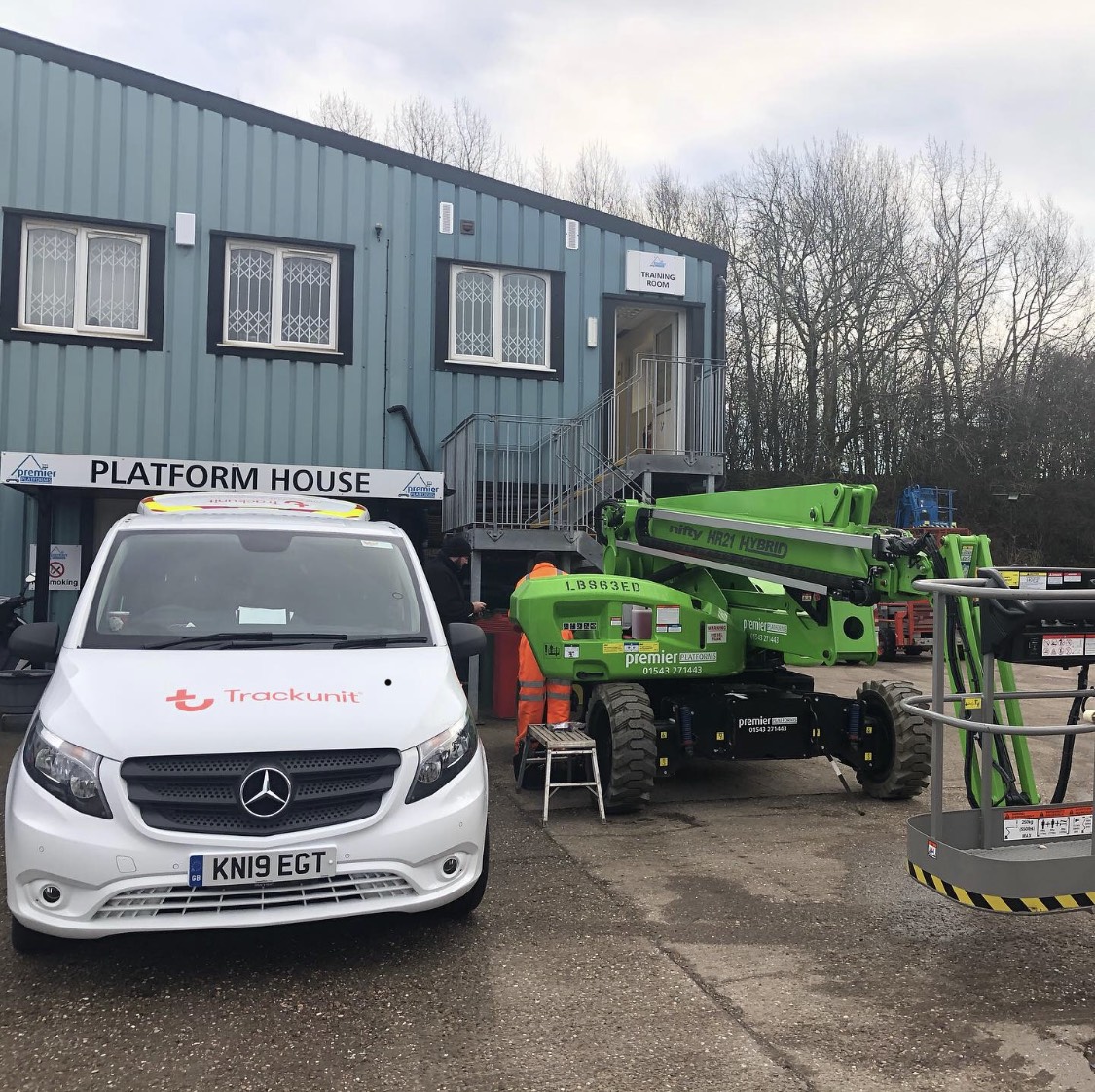 Telematics
Track Unit training our engineers on installing the hardware so that we can be connected with our fleet anywhere in the UK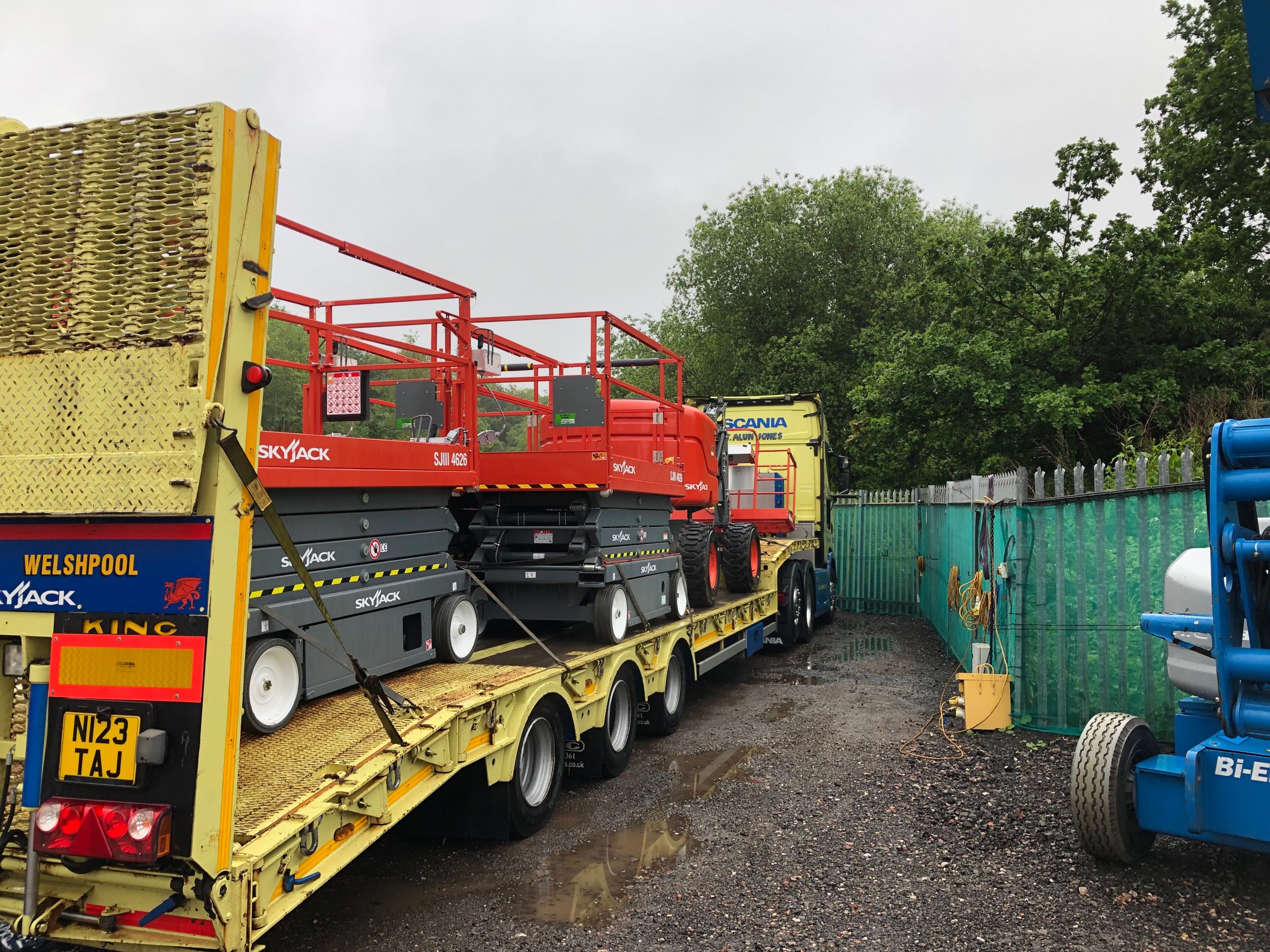 Continued Fleet Expansion
Another delivery of new Skyjacks, £1m + spent in 2019 to keep a fresh and modern fleet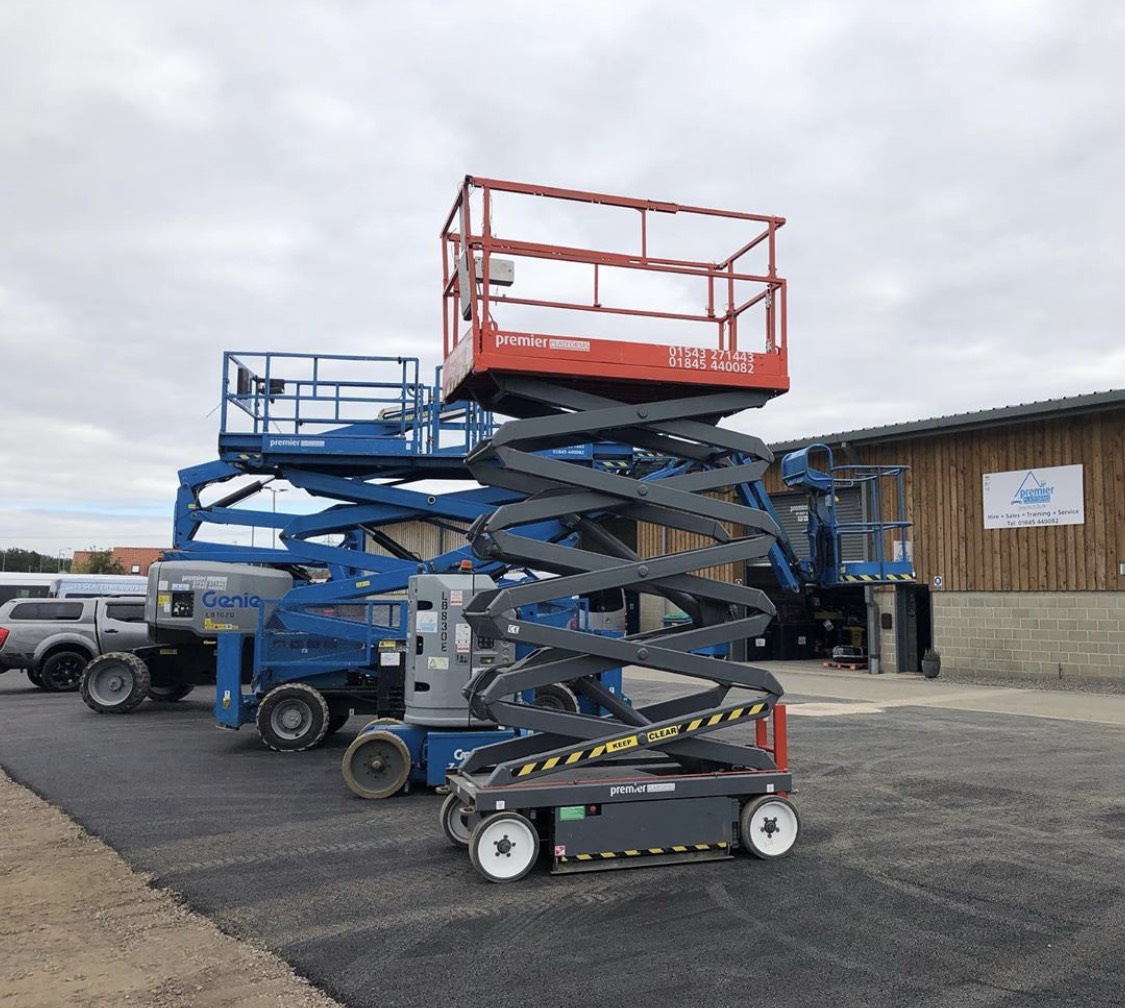 Fleet Mix
A range of machines available from our Thirsk Depot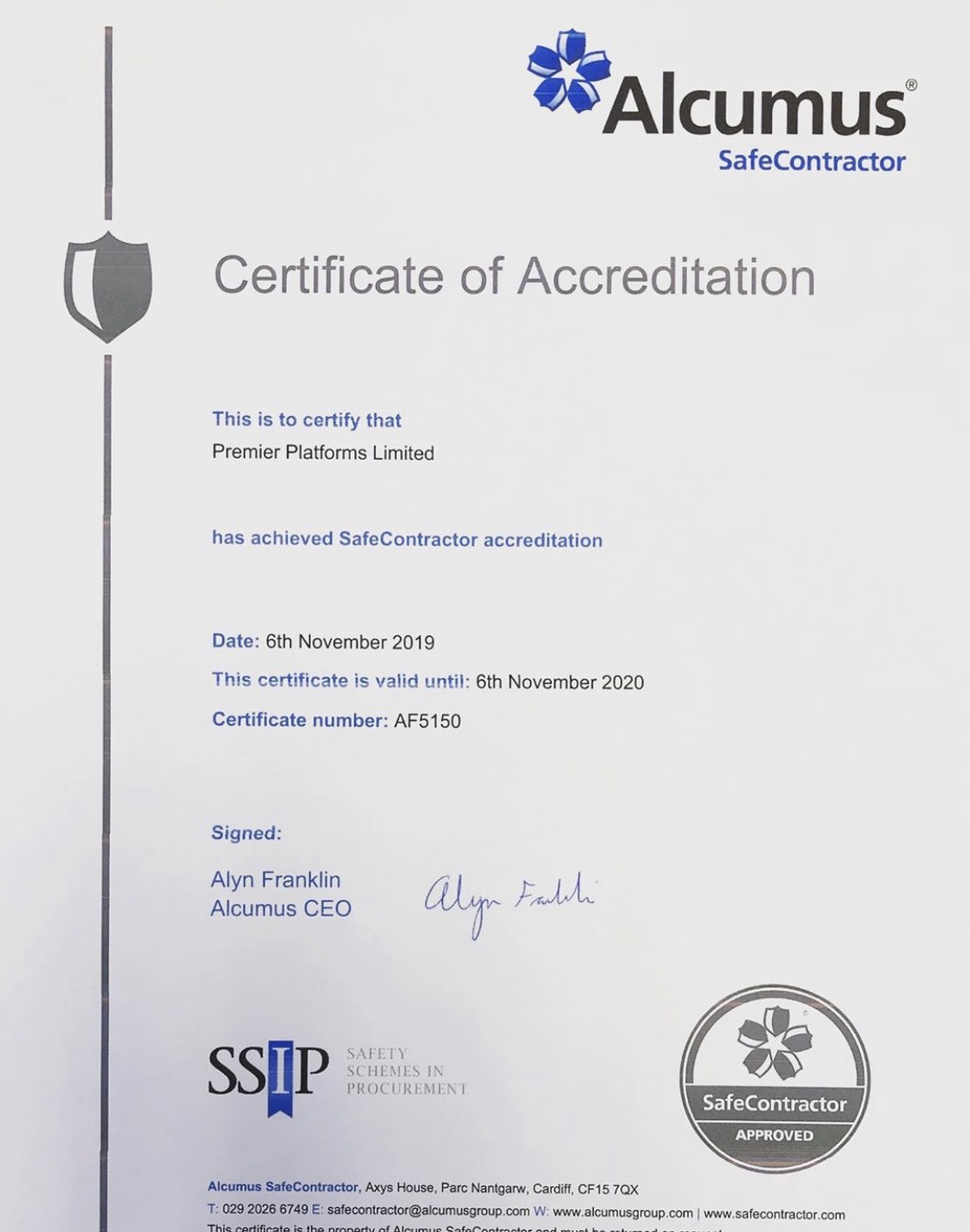 Safe Contractor Award
On top of  Rental + in 2019 we have also been accredited Safe Contractor for MEWP hire, sales, service & training